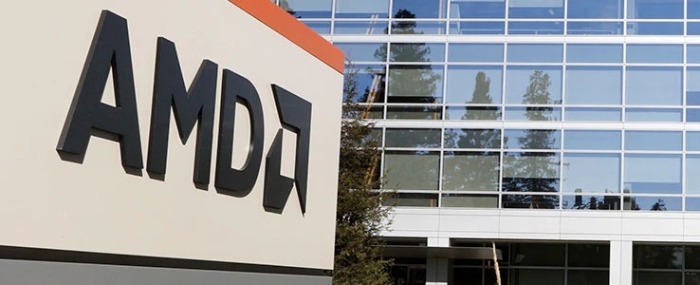 Business |
AMD is looking to catch up to Nvidia, acquires Nod.ai
AMD has signed a definitive agreement to acquire Santa Clara, California-based Nod.ai as the company is looking to expand its open AI software capabilities.
As previously reported by Evertiq, the semiconductor turnaround in 2Q23 was headed by Nvidia. Industry-wide semiconductor sales climbed by USD 4.6 billion over the prior quarter, with Nvidia accounting for USD 2.5 billion of that growth. Nvidia is moving up the market share ranks as a result of the recent, sharp increase in demand for generative AI, an industry that it is dominating.
AMD is looking to invest heavily in software required for its advanced AI processors as part of its aggressive strategy to catch its rival. Nvidia's software and ecosystem have given them a significant competitive edge in the AI chip market over the course of more than ten years of development.
With the addition of Nod.ai, AMD will add an experienced team that has developed software technology that accelerates the deployment of AI solutions optimised for several AMD products. The agreement also aligns with AMD's AI growth strategy, which is centred on an open software ecosystem.
"The acquisition of Nod.ai is expected to significantly enhance our ability to provide AI customers with open software that allows them to easily deploy highly performant AI models tuned for AMD hardware," says Vamsi Boppana, senior vice president, Artificial Intelligence Group at AMD, in a press release.
Boppana continues to state that Nod.ai's technologies are already widely deployed in the cloud, at the edge and across a range of end-point devices, and that the addition of Nod.ai will accelerates the company's ability to advance open-source compiler technology and enable portable, high-performance AI solutions across the company's product portfolio. AMD did not disclose the terms of the deal.
It is worth noting that earlier this year, AMD acquired Mipsology, a French company focused on AI software and a long-standing AMD partner based in Palaiseau.
Adding to this the company also announced plans earlier in June to invest USD 135 million to expand its adaptive computing research, development and engineering operations in Ireland. This investment will to add up to 290 new jobs and fund R&D projects for next generation AI, data dentre, networking and 6G communications infrastructure.