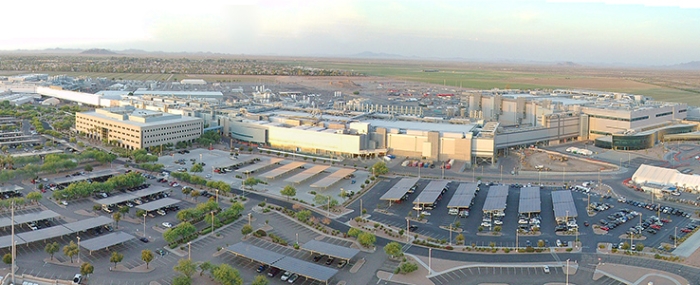 Business |
$100 million earmarked to enhance Arizona's semiconductor ecosystem
Arizona governor Doug Ducey has announced a historic USD 100 million investment in Arizona's fast-growing semiconductor industry to spur greater growth in the sector.
"Arizona has earned a place as one of the world's leading destinations for chip design, manufacturing and innovation," the Governor said in a press release. "With historic opportunities before us, this funding ensures we make the most of this moment and cement our semiconductor leadership for decades to come."
Arizona has become more a more attractive for companies operating within the semiconductor space. The funding now announced by governor Ducey aims to capitalise on that momentum, and establish public-private partnership focused on the development and manufacturing of next-gen semiconductor technologies.
Intel announced back in March 2021 a USD 20 billion investment to build two additional fabs in the state, creating 3,000 jobs. Taiwan Semiconductor Manufacturing Company (TSMC) announced in May 2020 an investment of USD 12 billion to build a new fab in Phoenix, creating 2,000 jobs.