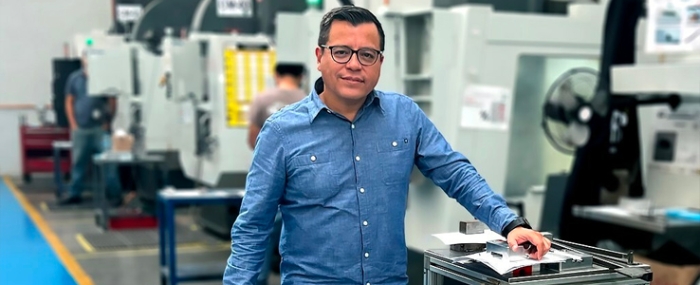 Electronics Production |
Fictiv expands its manufacturing network into Mexico
Fictiv, the operating system for custom manufacturing, has added Mexico to its global network of manufacturing partners.
The company states in a press release that this supply chain expansion provides customers with more production options in North America to mitigate the risk of supply chain disruption and deliver fast, on-demand manufacturing services with economical pricing.
According to Fictiv's 2023 State of Manufacturing Report, over 50% of manufacturing leaders want to increase their North American supplier base.
To lead its Mexico operation, Fictiv has appointed Ernesto Chacon as General Manager. Chacon brings over twenty-five years of industry experience to the role, with previously held positions at leading companies including Corning, Jabil, Flex, and IBM. He holds a Bachelor's degree in Electrical and Electronics Engineering from Tecnológico de Monterrey.
"Mexico is an incredibly exciting region for manufacturing growth, full of untapped potential," said Dave Evans, Co-Founder and CEO of Fictiv, in a press release. "We're thrilled to leverage our digital platform and supply chain management excellence to connect our US customers with Mexico's premier manufacturing talent and vice versa."
Fictiv now operates in four global regions including the USA, China, India, and now Mexico to provide customers with prototype to production solutions.
"Fictiv is at the forefront of digital manufacturing innovation," adds Chacon. "I am honored and excited to marry my knowledge of manufacturing in Mexico with Fictiv's technology and global reach."