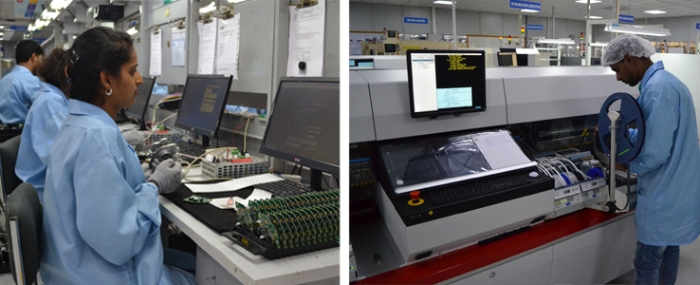 Electronics Production |
Incap adapts its workforce to match production volumes
In its business review for January–September 2023, EMS provider Incap disclosed that since the beginning of the year, the company has reduced its workforce by 1,136 people at its factories in India.
Incap's revenues during the quarter amounted to EUR 50.0 million, a decrease of 29% from EUR 70.6 million during the same quarter last year, which Evertiq reported. The reason for the revenue drop is nothing new, earlier this year Incap flagged that its largest customer had decided to reduce inventory levels and is therefore postponing some orders from 2023 to 2024.
As a response, Incap had to adjust the production volumes to help the customer reduce its inventory levels. During its second-quarter report, the company said that the effects of our customer's inventory reductions were only partially visible in the second-quarter result, and that most of the impacts this year would be visible in the second half. Incap stated further that the company during the quarter had "focused on cutting costs and reduced the temporary workforce at our factories in India".
In its latest report for the third quarter, Incap said that since the beginning of the year, its workforce has been reduced by 1,136 people at Incap´s factories in India.
Otto Pukk told Evertiq in an emailed statement that at the end of 2022, Incap had 2,258 persons working for us in India. Now the headcount is 1,122.
How has this affected the production start at the third factory in India?
"Production has started in the third factory. Of course, the utilization is not on the initially planned level with the lower destocking volumes."
The CEO continues to explain that Incap continues to work closely with its largest customer and that it sees this destocking exercise as temporary.
"In parallel, we are working with increasing other business. And as we mentioned in the report we have been able to do that successfully with some 30 percent growth of other businesses then our largest customer during the first 9 months this year."