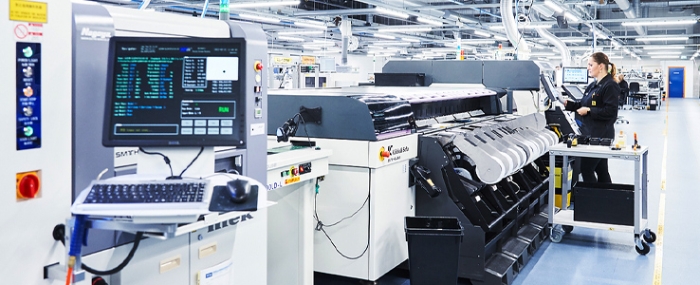 Electronics Production |
Incap's revenues slips 29% during 3Q
EMS provider Incap saw its revenue slip by 29% during the third quarter of 2023, a consequence of its largest customer's need to reduce its inventories.
Incap's third quarter revenue amounted to EUR 50.0 million, a decrease of 29% from EUR 70.6 million during the same quarter last year. Adjusted operating profit (EBIT) for the quarter amounted to EUR 6.4 million, down 43% from EUR 11.2 million. Net profit for the period ended up at EUR 4.4 million, compared to EUR 7.7 million during the third quarter of 2022.
"I am happy to note that our sales to most of our customers but the largest one increased in the third quarter. This is the result of a great team effort and success in new customer acquisition and growing existing accounts, supported with the good EMS market demand. As communicated earlier, the decrease in our revenue is related to our largest customer's need to reduce their inventories. We continue to work closely with our customer to help them reduce their inventory levels; however, the destocking is taking longer than expected," says Otto Pukk, President and CEO of Incap in the Q3 report.
The CEO continues to state that if we exclude the impact of the company's largest customer, Incap's revenue grew by over 30%. However, the company has needed to take measures to deal with the lower volumes and to reduce its cots.
"Thanks to our flexible operational model, we have been able to efficiently reduce our variable costs. In order to adjust to the lower volume level, we have taken hard measures and reduced workforce by 1,136 people at our factories in India. This has been tough for everyone involved, and I would like to thank the team for their efforts and commitment during this tough adjustment period," explains Otto Pukk.
Incap says that it estimates that its revenue for the full year will be EUR 210–220 million and EBIT EUR 24–28 million. The outlook also includes the acquisition of Pennatronics Inc.
The lower operating profit estimate is due to Incap's largest customer's updated sales forecast. The customer's destocking will take longer than expected and Incap says that it expects to see the full impact of the decreased volumes during the fourth quarter.
"We expect to see the full impact of the decreased volumes during the fourth quarter. With the growth of other customers' business and the recent acquisition of Pennatronics Inc., our dependency on the largest customer has significantly reduced," says Otto Pukk.
During the quarter, in order to face growing demand, Incap invested in its factories. In Estonia, a new SMT line was commissioned, which will increase capacity by 50%. In Slovakia, the factory expansion project was finalised, and the plant now has 1,200 additional square metres for production. In India, production at the third factory has started.