General |
ECHA receives thousands of comments on PFAS restriction proposal
More than 4,400 organisations, companies and individuals submitted comments and information on the proposal to restrict per- and polyfluoroalkyl substances (PFAS) in the European Economic Area.
As of 25 September, ECHA has received more than 5,600 comments from more than 4,400 organisations, companies and individuals regarding the PFAS restriction proposal.
ECHA states in an update that these comments will be checked by its scientific committees for Risk Assessment (RAC) and Socio-Economic Analysis (SEAC), and those providing relevant evidence-based information will be considered in the opinion-making process.
The five countries who prepared the initial proposal – namely Denmark, Germany, the Netherlands, Norway and Sweden – will also review the consultation input, which may lead to an update of their initial proposal based on it.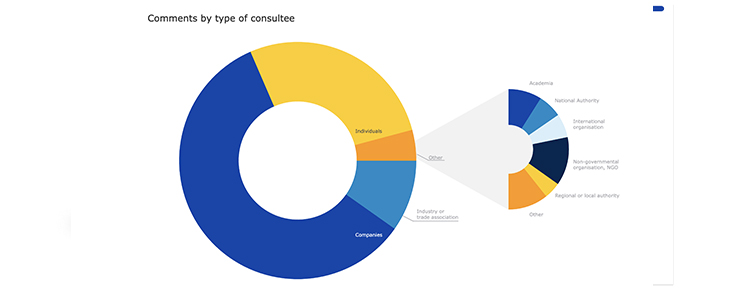 As previously reported by Evertiq, PFAS is a group of synthetic chemicals found in a wide array of consumer and industrial products. The usage is widespread and due to their persistence in the environment there is a risk, if their release is not minimised, humans, plants and animals will be increasingly exposed, which could have negative effects on public health and the environment.
In Sweden, the PFAS problem has attracted attention mainly due to emissions from the use of firefighting foam, which has led to the contamination of drinking water around the country, the agency states.
But what effects could additional PFAS regulations have on the electronics industry?
Back in the summer of 2020, trade association IPC completed a screening study to gain a better understanding of the production and use of PFAS. The question that the IPC sought to answer was just "How dependent is the electronics industry on PFAS chemicals and how are these used in electronic equipment and its manufacturing processes?"
The study showed that the semiconductor industry in particular is highly dependent on PFAS. The study also showed that a certain type of PFAS, polytetrafluoroethylene (PTFE), is used to insulate cables in a variety of electrical and electronic applications. PTFE-insulated wires and cables can be used in harsh environments and where large volumes of data transmission are required, such as automotive electronics, medical equipment, and data centres. In addition, PTFE can be used in rigid, flexible, and hybrid PCBs, especially those used for high-frequency and microwave applications.
The next steps
ECHA states in the update that RAC and SEAC are evaluating the proposed restriction and considering the relevant information received through the consultation. The committees will develop their independent, scientific opinions over a series of meetings, where draft opinions are discussed. Attention is said to be given to all aspects and impacted sectors.
ECHA will then deliver the final opinions to the European Commission in the shortest possible timeframe. The Commission, together with the EU Member States, will then decide on the restriction.
During Evertiq Expo Tampere, on November 29, 2023, Juhana Jaatinen, CEO of RoHS Management Oy, will take the stage to address the challenge to manufacturers who seek to be proactive in addressing upcoming restrictions.