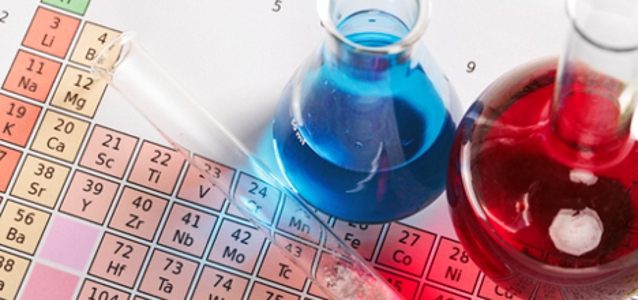 General |
New EU restriction could stop all manufacturing and sale of PFAS
Annually, about 75,000 tonnes of per- and polyfluoroalkyl substances (PFASs) end up in the environment in Europe, something that the Swedish Chemicals Agency and authorities in four other European countries are looking to change.
Textiles, fluorinated gases and medical devices account for a large part of the emissions. In a new restriction proposal, the Swedish Chemicals Agency and authorities from four other European countries propose that all manufacturing and sale of PFAS should be prohibited. If PFAS are not limited, the annual emissions will instead increase, the Swedish Chemicals Agency writes in a press release.
"This is a historically extensive restriction proposal," says Director General of the Swedish Chemicals Agency Per Ängquist. "It concerns more than 10,000 substances that are used widely in society and many of which are proven to be harmful to both people and the environment. When the proposal goes through, it will lead to these emissions ending."
PFAS is a group of synthetic chemicals found in a wide array of consumer and industrial products. The usage is widespread and due to their persistence in the environment there is a risk, if their release is not minimised, humans, plants and animals will be increasingly exposed, which could have negative effects on public health and the environment.
In Sweden, the PFAS problem has attracted attention mainly due to emissions from the use of firefighting foam, which has led to the contamination of drinking water around the country, the agency states.
What effects could additional PFAS regulations have on the electronics industry?
Back in the summer of 2020, trade association IPC completed a screening study to gain a better understanding of the production and use of PFAS. The question was, how dependent is the electronics industry on PFAS chemicals and how are these used in electronic equipment and its manufacturing processes?
The IPC study showed that the semiconductor industry in particular is highly dependent on PFAS. The study also shows that a certain type of PFAS, polytetrafluoroethylene (PTFE), is used to insulate cables in a variety of electrical and electronic applications. PTFE-insulated wires and cables can be used in harsh environments and where large volumes of data transmission are required, such as automotive electronics, medical equipment, and data centers. In addition, PTFE can be used in rigid, flexible, and hybrid PCBs, especially those used for high-frequency and microwave applications.
The Swedish Chemicals Agency states that there are several years of hard work behind the proposal and that a comprehensive study has been made detailing just how much PFAS is manufactured, sold and which are the largest emission sectors.
In the EU, emissions to the environment are estimated to be 75,000 tonnes per year, and based on existing consumption patterns, these levels are expected to increase over time if nothing is done.
The proposal has examined two different options to regulate PFAS. One option is to restrict all use of PFAS immediately after a transition period of 18 months. The agency states that through this strategy, 95% of the total emission, from all usage, would be reduced over a 30-year period.
The other option is that certain uses receive temporary exemptions, this would apply, for example, to protective clothing and medical technology products, where PFAS has an important function and there are currently no alternatives.
The proposal that is now being put forward means that certain areas of use will receive time-limited exemptions.
"This proposal means that several industries will have to adjust, but we are convinced that the costs resulting from continued emissions are even higher," says Per Ängquist, in the press release.