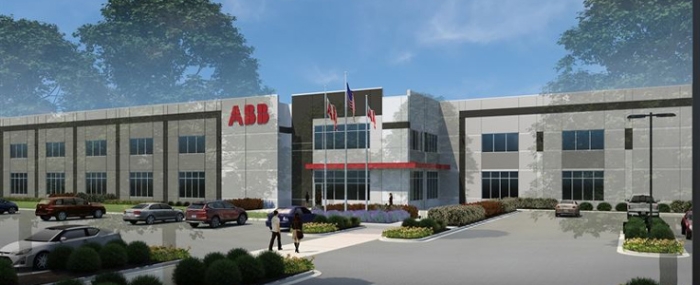 Electronics Production |
ABB invest $170 million as it expands in the US
ABB is accelerating its growth strategy in the United States by investing USD 170 million in several different projects, creating several hundreds of jobs in the process.
ABB says that it is committed to growing in the US, and this will be reached by investing in its electrification and automation businesses that meet increased demand. The company is investing a total of USD 170 million in several different US projects, among them a greenfield drives and services facility in New Berlin, Wisconsin.
"The United States is critical to ABB's success as a market that will continue to grow and benefit from our product portfolio that enables the transition to a more energy-efficient future," says Björn Rosengren, CEO of ABB, in a press release. "Currently, 85 percent of ABB's sales in the US are from products produced locally, which provides customers with a more secure supply chain and keeps good-paying manufacturing jobs in America."
ABB is pointing to recently passed legislations like the Inflation Reduction Act, CHIPS Act, and Infrastructure Investment and Jobs Act, as a major part of its decision to invest in manufacturing capacity, distribution systems and technology innovation to bring products and services closer to customers.
In New Berlin, Wisconsin, ABB will open a Drives and Services manufacturing facility that will increase US production capacity of industrial electric drives and provide additional customer services. The business manufactures a range of AC variable frequency drives and controls which reduce energy consumption in buildings and industrial applications in the US market. The nearly USD 100 million greenfield investment is expected to be completed in late 2024 and is replacing a neighbouring existing facility, which employs approximately 720 workers. This new project is expected to create 100 new jobs over the next three years.
In Memphis, Tennessee the company will invest USD 3 million in the opening of an Installation Products Research & Development Lab and Innovation Center to accelerate the development of new products.
ABB is investing USD 2 million in the opening of a packaging and logistics facility for end-to-end robotic automation solutions in warehouse and distribution, retail, and logistics industries. The facility is set to open in 2023 and will create approximately 15 jobs.
ABB has previously announced a 40 million investment in a new facility to manufacture Elastimold, a brand for underground cable accessories, in Albuquerque, New Mexico. The investment will create 55 new jobs and will be completed by 2024.

The company will also create 72 jobs in Auburn Hills, Michigan via a previously announced expansion of its North American robotics headquarters and manufacturing facility. The USD 20 million investment is scheduled to be completed by the end of 2023.
The company will also open an Installation Products Division Northeast Distribution Center in 2023. This more than USD 4 million investment will create more than 100 jobs in Lehigh Valley, Pennsylvania, and further regionalise ABB's global supply chain to help reduce delivery times of high-demand electrification products by up to 50%.
In Columbia, South Carolina, ABB is looking to open an electric vehicle charger manufacturing facility – with a capacity to build up to 10,000 chargers per year, ranging from 20kW to 180kW in power. This ABB E-mobility investment is set to create over 100 jobs.
"The Inflation Reduction Act is triggering investment in clean energy and supporting businesses that can produce technology locally," says Michael Gray, US Country Holding Officer of ABB in the press release. "More than ever before, ABB is designing and producing products domestically to serve our US customers, as they move toward more sustainable electric power generation, clean energy manufacturing, electric transportation, and industrial efficiency including carbon capture and storage, as well as methane reduction."