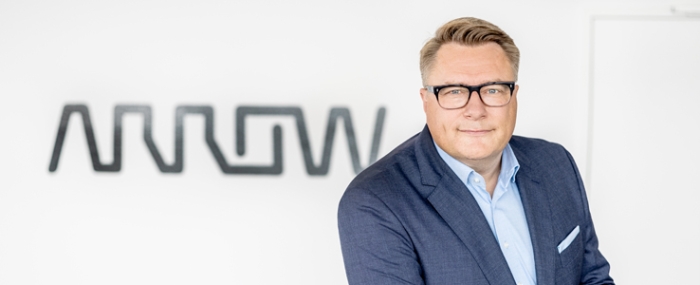 Business |
Arrow names Jörg Strughold as president EMEA components
Arrow Electronics announces that Jörg Strughold will take over as president of its components business in EMEA. He succeeds Martin Bielesch who has decided to leave the company.
Jörg Strughold joined Arrow Electronics as vice president of sales for the company's components business in EMEA in 2016. Prior to this, he was vice president of EMEA sales with Atmel. During his career, Jörg Strughold held various sales and marketing leadership positions at Qimonda, Infineon, Siemens Semiconductor and Future Electronics.
"We are very excited that Jörg accepted his nomination as the new president of Arrow's components business in the EMEA region," says Kirk Schell, president of Arrow's global components business in a press release. "Jörg's extensive business background, experience and leadership skills will help Arrow execute our successful growth path in the region. As an industry veteran both on the distributor and the supplier side, and with his extensive network in the markets we serve, Jörg is the ideal leader of this business.