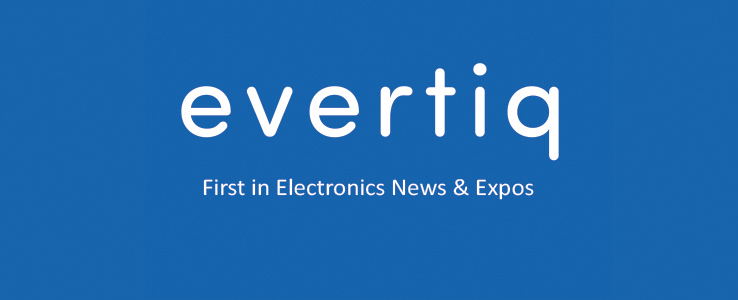 What does Evertiq New Media AB do to contribute to the protection of its employees and the population against the virus?
Evertiq's local companies follow state and regional recommendations and requirements on what measures have to be taken to prevent the spread of the virus.
"Like everyone else, we are taking this situation very seriously. All our employees work from home to ensure their safety"
, says Irma Björsell, CEO of Evertiq New Media AB.
"To help in providing a sense of normality in these uncertain times, our editorial staff continues to publish relevant news from and for the electronics industry. Our Marketing & Sales team is also here to answer questions or provide the opportunity for a chat."
Travel ban
To proactively prevent a possible spread of COVID-19, Evertiq has cancelled all business trips until further notice. Employees that have had contact with people that might have been exposed to the virus are required to observe a quarantine period of 2 weeks (or longer if required/recommended by local health authorities). We follow the development and act accordingly.
Employees working remotely
The health and wellbeing of our employees is our top priority. To date, none of our 22 employees/contractors based in Europe and the US have been infected with the Coronavirus. All our employees will work from home for the next few weeks, as per recommendations/directives from local authorities. Appropriate IT solutions are in place and all customer service operations run as normal. Digital meeting tools, such as video calls and VoIP, are used to communicate effectively with customers.
General Information on our Services
Evertiq News Service
All our news sites continue to provide relevant news coverage about the electronics industry. There are no disruptions to date as to our news flow.  
Evertiq Expo Business
Due to the current serious situation regarding the COVID-19 pandemic, we have decided to postpone the networking events in Tampere (Finland), Gothenburg (Sweden) and Warsaw (Poland), planned for April and May respectively. The new event schedule for Evertiq Expos in 2020/2021 looks as follows:
NEW DATE

: Tampere – 03 September
Krakow – 24 September
Lund –01 October

NEW DATE

: Warsaw – postponed (TBA)

NEW DATE

: Gothenburg – 09 December
Berlin – 11 February
"All our thoughts and empathy go out to those affected by the virus. We also want to voice our gratitude to all those that work diligently in health and day care, grocery shops and in the utility services to provide a maximum of stability in these uncertain times. We will do our part and practice social-distancing and take care of people in our neighbourhood that require assistance. Stay safe"
, Irma Björsell continues.
Sources for more information on COVID-19
World Health Organization:
https://www.who.int/news-room/q-a-detail/q-a-coronaviruses
Center for Disease Control and Prevention:
https://www.cdc.gov/coronavirus/2019-ncov/faq.html
European Center for Disease Control & Prevention:
https://www.ecdc.europa.eu/en/home