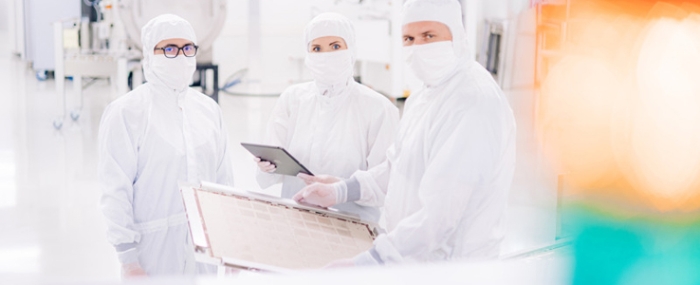 PCB |
AT&S to start production for AMD at new Malaysia plant
Austrian IC substrate and PCB manufacturer AT&S says that the company is currently preparing a significant expansion of capacity for AMD.
"AMD's quality requirements are very high, which makes us very proud to have achieved the ramp-up so fast. Currently, we are preparing facilities at our new plant in Kulim, Malaysia, to expand our AMD capacity," says AT&S CEO Andreas Gerstenmayer, in a press release.
The demand for CPUs and GPUs for data centres is expected to continue growing healthily in the next couple of years, which will help to strengthen the partnership between AMD and AT&S. In order to meet this accelerating demand, AMD is pushing its innovation in chip design as well as packaging to deliver faster and more energy-efficient chips.
"AT&S can provide a lot of know-how in this field. We are already working on new technologies for substrates that will allow our customers to integrate a high number of chips into very fast and efficient packaged systems that will help to analyze and transmit data in the cloud fast and reliably," adds AT&S Executive Vice President of Business Unit Micro Electronics, Ingolf Schröder.
The company recently celebrated the completion of the construction of the production plant in Kulim and the installation of the first set of tools. Production is slated to start in autumn 2024. The company designed two manufacturing buildings for the project, however, the second production building has been paused at the status of being wind and watertight given the slower microprocessor and IC-substrate market.
The Kulim project will have a clean room area of 120,000 square metres – if you have a hard time imagining just how big that is, just think of a football/soccer field, then multiply it by 17. In just 15 months after the company broke ground, equipment started to move in.
"The last few years have demonstrated the critical role that semiconductors play in enabling our world and have shown us the importance of having a strong and geographically diverse supply chain," says Keivan Keshvari, AMD Senior Vice President of Global Operations, in the press release.
Keshvari continues to state that AMD look forward to leveraging the new site to deliver high-performance and adaptive computing products.
AT&S is currently gunning for pole position as the technology leader in the substrate market, being able to offer manufacturing capacity not only in China but also in Malaysia and Austria.
An AT&S spokesperson told Reuters that production of IC substrates for AMD will begin in Malaysia during the fourth quarter of 2024.