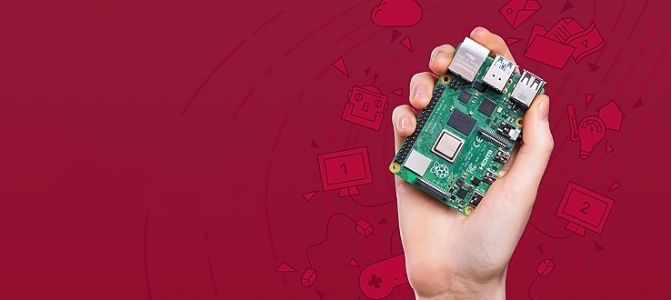 General |
Arm Holdings takes a minority stake in Raspberry Pi
Arm has extended its long-term partnership with 'computing for everybody' pioneer Raspberry Pi by making a new strategic investment.
The two firms are longstanding partners. Chip software giant Arm supplies CPUs for the Raspberry Pi and Raspberry Pi Pico SoC products – and has done since the affordable computer/coding firm launched in 2008.
Arm did not give any details of the increased minority stake. However, it did say that it believes Raspberry Pi can play a key role in edge and endpoint AI applications, and the adoption of high-performance IoT devices.
"Arm and Raspberry Pi share a vision to make computing accessible for all, by lowering barriers to innovation so that anyone, anywhere can learn, experience and create new IoT solutions," said Paul Williamson, SVP and GM, Internet of Things Line of Business, Arm. "This strategic investment is further proof of our continued commitment to the developer community, and to our partnership with Raspberry Pi."
"Arm technology has always been central to the platforms we create, and this investment is an important milestone in our longstanding partnership," said Eben Upton, CEO, Raspberry Pi. "Using Arm technology as the foundation of our current and future products offers us access to the compute performance, energy efficiency and extensive software ecosystem we need, as we continue to remove barriers to entry for everyone, from students and enthusiasts, to professional developers deploying commercial IoT systems at scale."
Arm's move follows a similar action by Sony Semiconductor Solutions in April. Sony made a strategic investment to make available its development platform for SSS's edge AI devices to Raspberry Pi users.