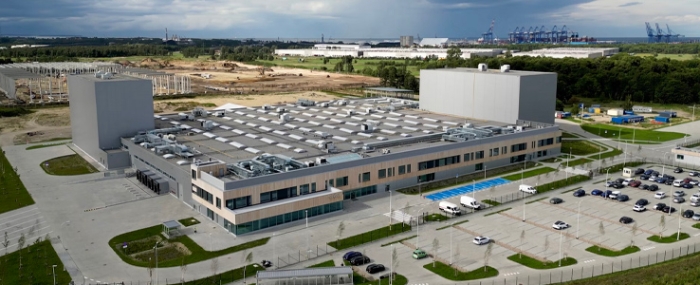 Electronics Production |
Northvolt raises $1.2 billion to fuel future expansion
As Northvolt assembles its first battery systems at Northvolt Dwa in Poland, the company announces that it has raised of USD 1.2 billion to finance plans for its further European and North American expansion.
The funding is an extension of the USD 1.1 billion convertible note signed in July 2022, and has attracted investment from funds labeled dark green in accordance with Article 9 of the EU's Sustainable Finance Disclosure Regulation (SFDR). Leading the extension are the Investment Management Corporation of Ontario (IMCO), BlackRock and Canada Pension Plan Investment Board (CPP Investments), as well as long-term financial partner OMERS, making its third major investment in the company.
In parallel, Northvolt Dwa has assembled its first energy storage system (ESS) products in Gdańsk, Poland as part of its commissioning process. While the company has been producing battery systems at a small-scale facility located in Gdańsk since 2019, Northvolt has built a new 25,000 square-meter plant that assembles cells into battery systems for customers in energy storage and industrial markets. As final validation of production lines concludes, customer deliveries are expected to commence later in the year.
"I'm proud to see our continued effort being recognized by investors, as we are receiving significant interest from capital markets to support our mission. The commitment to global decarbonization is strong, and these milestones reinforces our position to meet the massive demand for sustainable battery solutions both in Europe and North America," says Peter Carlsson, Co-Founder and CEO of Northvolt in a press release.
Northvolt battery cells are currently designed and developed at Northvolt Labs in Västerås, Sweden, and Northvolt Cuberg in San Leandro, California, US. Battery cell manufacturing is ramping up at the Northvolt Ett gigafactory, in Skellefteå, Sweden, which will be joined by an adjacent giga-scale recycling plant, Revolt Ett, due to start operations later this year. Additional projects are under development in Sweden, Germany and Portugal.