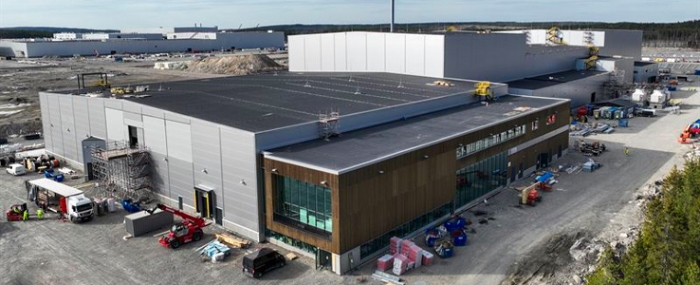 Electronics Production |
ABB expands partnership with Northvolt
ABB will deliver electrification solutions to Revolt Ett, Northvolt's new battery recycling facility in Sweden.
Since 2017, ABB has already delivered key electrification and automation equipment to power Northvolt Ett gigafactory for lithium-ion batteries in Sweden. This partnership is now being expanded to include battery recycling with ABB providing process electrification to power the world's largest battery recycling facility, Revolt Ett, being established by Northvolt in Skellefteå, Sweden.
Revolt Ett, the recycling site, will ultimately process 125,000 tons of end-of-life batteries and battery production waste each year – making it the largest plant of its kind in the world. It will service Northvolt's gigafactory on the same site, which brought one production block online in 2022 and will establish others to reach an annual production capacity of 60 GWh, a press release reads.
Financial details were not disclosed. The order was booked in the first quarter of 2023.
ABB will deliver switchgears and variable speed drives to the facility, which will match the speed of the processes taking place in the factory, ramping power up and down as required, saving energy, improving performance and lowering maintenance.