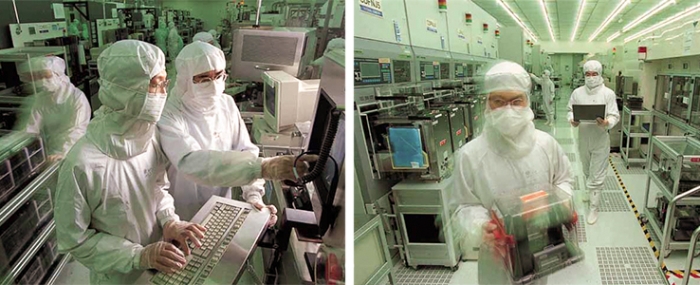 Analysis |
Top 10 foundries report nearly 20% QoQ revenue decline in 1Q23
TrendForce reports that the global top 10 foundries witnessed a significant 18.6% QoQ decline in revenue during the first quarter of 2023.
This decline – amounting to approximately USD 27.3 billion – can be attributed to sustained weak end-market demand and the compounded effects of the off-peak season. The rankings also underwent notable changes, with GlobalFoundries surpassing UMC to secure the third position, and Tower Semiconductor surpassing PSMC and VIS to claim the seventh spot.
Declining capacity utilisation rate and shipment volume contribute to widened revenue decline
The revenue decline in Q1 was primarily influenced by declining capacity utilisation rates and shipment volume across the top 10 foundries. For instance, TSMC generated USD 16.74 billion in revenue—marking a 16.2% QoQ drop in revenue. Weakened demand for mainstream applications such as laptops and smartphones led to a significant decline in the utilisation rates and revenue of the 7/6 nm and 5/4 nm processes, falling over 20% and 17%, respectively. While the second quarter may see temporary relief coming from rush orders, the persistently low capacity utilisation rate indicates that revenue is likely to continue declining, albeit at a slower pace compared to Q1.
Samsung witnessed a decline in both 8-inch and 12-inch wafer capacity utilisation rates, leading to a staggering 36.1% Q1 revenue decline— the highest among industry players in the first quarter—down to USD 3.45 billion. While there are sporadic orders for certain components in Q2, it is important to note that most of these orders are driven by short-term inventory replenishment rather than a strong signal of improved end-market demand. However, the introduction of new 3 nm products is expected to contribute to revenue in Q2, which will likely alleviate the rate of decline. GlobalFoundries reported Q1 revenue of USD 1.84 billion, down 12.4% QoQ. Since the market turnaround in the second half of last year, GlobalFoundries has maintained stable operations due to strong demand from various sectors such as automotive, defense, industrial equipment, and government applications in the US. This consistent performance has allowed GlobalFoundries to surpass UMC and secure the third position in terms of revenue in Q1. Looking ahead to Q2, the company is expected to benefit from stable orders in industrial IoT, aerospace and defense, and automotive sectors, supporting capacity utilization and resulting in revenue levels similar to those in the first quarter.
UMC reported a Q1 revenue decline of 17.6%, amounting to approximately USD 1.78 billion in the first quarter. This decline was particularly notable for 28/22 nm and 40 nm processes, both decreasing by at least 20%. The company's capacity utilisation rate for 8-inch wafers is projected to fall below 60% in 2Q23 due to a reduction in customer orders for PMIC and MCU. However, its 12-inch capacity utilisation rate will benefit from urgent orders for 28/22 nm products such as Tcon and TV SoC—resulting in an estimated 80% utilisation rate. UMC's revenue is expected to remain steady or experience a slight increase next quarter given the stable ASP. SMIC posted USD 1.46 billion in first-quarter revenue—a 9.8% QoQ revenue decline. Revenue from 8-inch wafers fell nearly 30%, while revenue from 12-inch wafers saw a slight increase of 1–2% due to a diverse product portfolio and support from domestic demand in China. SMIC is expected to benefit from the recovery of orders for particular products such as Driver IC and Nor Flash and will continue to reap the benefits of Chinese demand. Both shipment volume and capacity utilization rate are anticipated to improve, resulting in revenue growth.
Ranking
Company
Revenue
Market share
1Q23
4Q22
QoQ
1Q23
4Q22
1
TSMC
16,735
19,962
-16.2%
60.1%
58.5%
2
Samsung
3,446
5,391
-36.1%
12.4%
15.8%
3
GlobalFoundries
1,841
2,101
-12.4%
6.6%
6.2%
4
UMC
1,784
2,165
-17.6%
6.4%
6.3%
5
SMIC
1,462
1,621
-9.8%
5.3%
4.7%
6
HuaHong Group
845
882
-4.2%
3.0%
2.6%
7
Tower
356
403
-11.7%
1.3%
1.2%
8
PSMC
332
408
-18.7%
1.2%
1.2%
9
VIS
269
305
-11.8%
1.0%
0.9%
10
DB Hitek
234
292
-20.0%
0.8%
0.9%
Total of top 10
27,303
33,530
-18.6%
98%
98%
Global revenue ranking of top 10 foundries in 1Q23