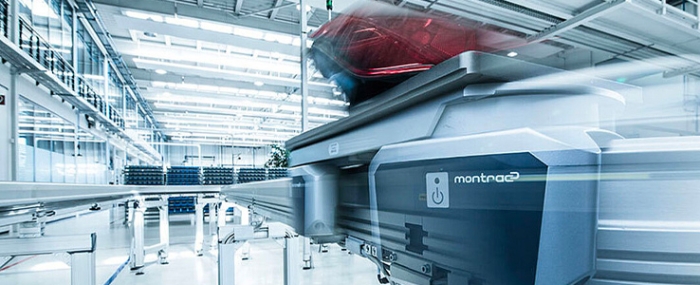 Electronics Production |
Montrac equips lighting and electronics manufacturer Hella in China
The montrac monorail shuttle system has been put into service 24/7 by the lighting and electronic expert Hella in Jiaxing (China).
Lighting and electronic manufacturer Hella decided on the complete process integration of the montrac system at its plant in Jiaxing (China). The site is currently expanding its production capacity for plastic cover lenses.
The montrac systems connect injection molding machines with the automatic lacquering line. The shuttle system transports the cover lenses continuously around the clock, 24/7.
"We are very pleased with the final result" says Matteo Wessely, responsible process engineer at Jiaxing Hella Lighting in a press release.