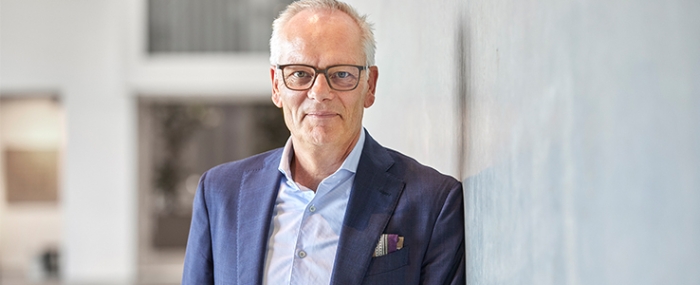 Electronics Production |
GPV reports record high revenue in 1Q23
The Denmark-based EMS provider generated record-high revenue of DKK 2.7 billion (EUR 362.4 million) in Q1 2023. The combination with Enics, capacity expansions and increased sales to customers were the main drivers to the growth and extending the string of record quarterly performances.
GPV is off to a good start in 2023 with both the top and bottom line at record highs in the first quarter. Revenue grew to DKK 2.7 billion (EUR 362.4 million), a threefold increase from Q1 2022. The single biggest reason for the growth is the combination with Swiss electronics group Enics, which took effect on 3 October 2022.
"We started the year by celebrating the combination, and all 8,000 employees received a welcome present. We have now been working as one for two quarters, and the integration process is moving forward as planned. We knew that Enics and GPV would be a good match, and so far, the expectations have been met, as reflected in the figures for both Q4 2022 (revenue of DKK 2.6 billion) and the first quarter of 2023," says CEO Bo Lybæk in a press release
He continues to explain that over the past months, GPV has been successful in retrieving some of the missing components from suppliers, and thereby, the company has been able to deliver more to its customers than expected.
Furthermore, since the combination with Enics, GPV has invested to expand capacity at several of its factories, including in Estonia, Slovakia, Sweden, and Finland. The new mechanics factory in Bangkok was handed over in March and is now fully operational. In addition, the factory extension in Sri Lanka is progressing well and the handover is currently scheduled for the third quarter of this year.
As of now, GPV has 55 SMT production lines installed and according to Bo Lybæk, capacity evaluations are constantly on the agenda at the EMS provider.
"GPV operates 19 factories in 13 countries and is the second largest EMS company headquartered in Europe. We have an ambition to generate revenue of DKK 10 billion by 2026. We aim to achieve this through both organic growth and acquisition, and we are well on our way," Lybæk says. "We do not have doubts about our long-term potential. Demand is generally growing, and we provide a service that brings added value for our customers. We accomplish more for and together with our customers."
EBITDA for the first quarter of 2023 amounted to DKK 179 million (EUR 24.02 million). Well up compared to the same period last year.
"Margins in the industry are under pressure due to continued high costs of materials, logistics, inflation, etc. We have strong cost control and high capacity utilisation, but we continue to work on improving our sales, supplier, and operations excellence. Furthermore, we introduced a new organisation at the end of February, which will take full effect during the second quarter," the CEO explains.
Long-term growth outlook remains good
After the end of Q1 2023, GPV raised its guidance for total revenue in 2023. Revenue is now expected to be within the range of DKK 8.8 – 9.2 billion (EUR 1.18 – 1.23 billion), replacing the previously announced range of DKK 8.4 – 8.8 billion. EBITDA is still expected in the range of DKK 590 – 640 million (EUR 79.19 – 85.90 million)
"We continue to experience good demand from a number of customers, however visibility for the second half of 2023 and into 2024 is relatively limited," Bo Lybæk concludes.