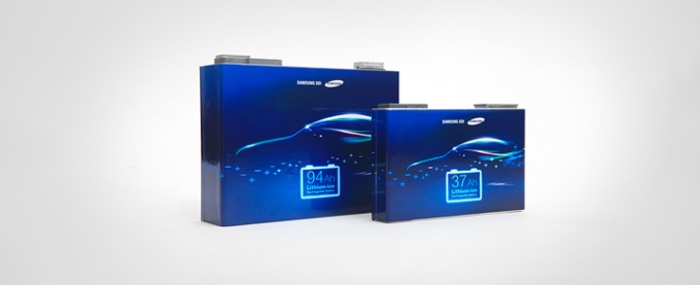 Electronics Production |
GM and Samsung SDI to invest more than $3B in new battery plant
General Motors and Samsung SDI says that they plan to invest more than USD 3 billion to build a new battery cell manufacturing plant in the United States that is targeted to begin operations in 2026.
"GM's supply chain strategy for EVs is focused on scalability, resiliency, sustainability and cost-competitiveness. Our new relationship with Samsung SDI will help us achieve all these objectives," says GM Chair and CEO Mary Barra, in a press release. "The cells we will build together will help us scale our EV capacity in North America well beyond 1 million units annually."
The to-be-built plant will have more than 30 GWh of capacity and will bring GM's total U.S. battery cell capacity to about 160 GWh when it is at full production. The companies plan to jointly operate the facility, and it is projected to have production lines to build nickel-rich prismatic and cylindrical cells.
"It is a great pleasure to take the very first step to create a long-term industry-leading partnership with GM in the U.S. EV market," says Samsung SDI President and CEO Yoon-ho Choi. "We will do our best to provide the products featuring the highest levels of safety and quality produced with our unrivalled technologies to help GM strengthen its leadership in the EV market."
GM and Samsung SDI have not disclosed the location of the plant or employment projections at this time, however, the number of new jobs in construction and operations are expected to number in the thousands. As customer demand for EVs rises, GM says it will continue to scale its supply chain and operations, including cell production and vehicle assembly.