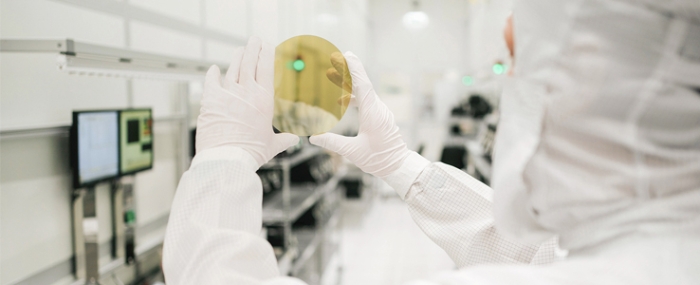 Analysis |
The battle for SiC – the market landscape continues to change
With increased demand from booming markets such as EVs and renewable energy, the compound semiconductor business has been thriving in recent years. As businesses fight to cement their place in the sector, M&A activity has increased.
Over the past several years, the market has witnessed a considerable increase in M&A transactions. Between 2006 to 2017, there was only one transaction every two years, but since 2018, there have been six transactions yearly, exceeding historical records, as pointed out by TrendForce.
Out of 31 SiC and GaN M&A transactions since 2006, 21 of the deals have a direct SiC connection. This is mainly due to after its development over 20 years, SiC has been able to be mass-produced for market demands, especially in the automotive sector where SiC has established itself as a mainstream technology.
As seen by the frequency of M&A, US and European industry heavyweights including Wolfspeed, Onsemi, II-VI, STMicro, and Infineon have started accelerating vertical integration in recent years.
Looking at the US, 12 M&A transactions have occurred, with only four of them taking place before 2018, and Wolfspeed was involved in three of them. To address market demands, Onsemi, II-VI, and Macom have led various deals over the last three years with an emphasis on SiC's vertical integration.
Since 2006 there have been eight M&A transactions in Europe in total, all of which occurred in 2018 and later, with ST and Infineon serving as the key participants. To keep their competitive edge in the SiC power device sector, both businesses have been strategically acquiring technological expertise.
As pointed out by TrendForce and illustrated by the data is that major businesses in the sector are primarily responsible for the high frequency of M&As in the US and Europe, which are steadily reshaping the market's landscape.

Attention should also be directed to M&A deals amongst semiconductor equipment businesses. Recent acquisitions of LPE and Epiluvac by ASM and Veeco show that equipment makers have also recognised the enormous potential of the SiC sector and are stepping up their investment.
According to the most recent data from TrendForce, the overall market for SiC power devices is expected to increase at a rate of 41.4% per year to reach USD 2.28 billion by 2023 and USD 5.33 billion by 2026, with a 35% annual growth rate.
But the present market boom also brings a new problem: a lack of supply. Despite attempts by corporations to increase production, one of the main barriers to industry expansion is the lack of SiC substrate material.
Region
Acquiring company
Year
Target company
Targeted business
USA
Wolfspeed
2006
Intrinsic Semiconductor
SiC Substrate
2016
WATER
SiC power module
2018
Infineon (RF Division)
GaN-on-SiC RF devices
On Semi
2021
GTAT
SiC ingot
II-VI
2020
INNOViON Corporation
Ion Implanter
2020
Ascatron AB
SiC epitaxy
Qorvo
2021
UnitedSiC
SiC power device design
Transphom
2021
AFSW
GaN wafer fabrication
MACOM
2023
OMMIC SAS
GaN and GaAs manufacturing
Veeco
2023
Epiluvac AB
Epitaxial equipment
Navitas
2022
GeneSiC
SiC device design
Littelfuse
2018
Monolith Semiconductor
SiC power device design
Europe
ST
2019
Norstel AB
SiC wafer fabrication
2020
Exagan
GaN power device design
Infineon
2018
Siltectra GmbH
SiC wafer cold cutting
2023
GaN Systems
GaN power conversion solution
Soitec
2019
EpiGaN
GaN epitaxy
2021
NOVASiC
SiC wafer polishing
BelGan
2022
On Semi (Factory in Belgium)
GaN wafer fabrication
ASM
2022
LPE
SiC epitaxial equipment
Japan
Showa Denko
2008
ESICAT Japan LLP
SiC epitaxy
2017
Nippon Steel Sumitomo Metals
(SiC manufacturing business)
SiC crystal growth by PVT method
Rohm
2009
SiCrystal
SiC substrate
Kyocera
2020
SLD Laser
GaN laser source
Advantest
2022
CREATES
Semiconductor test
South Kora
SK Group
2019
DuPont (SiC Division)
SiC substrate
2021
Yes Power
SiC design and manufacturing
LX Semicon
2021
LG Innotek
(some equipment and patents)
SiC power device design
IV Works
2022
Saint-Gobain
(GaN substrate business)
GaN substrate
China
China Resources Micro
2022
Runxin Micro
GaN device design and fabrication
Jingfang Technology
2023
VisIC (51.7% stake)
GaN power device design
SiC and GaN M&A activity between 2006 to 2023