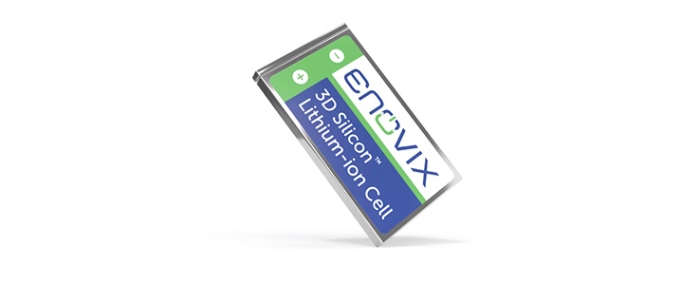 Electronics Production |
Enovix issues purchase orders for Agility line, completes Gen2 Autoline orders
Enovix Corporation, a silicon battery company, has issued purchase orders for its Agility Line, the company's high-speed R&D line, which is designed to increase the speed of its battery customisation and customer qualification processes. Enovix has also completed its Gen2 Autoline equipment orders.
"Our team continues to deliver on the commitments we laid out when we announced our journey to scale," says Dr. Raj Talluri, President and CEO of Enovix, in a press release. "Our Agility Line is designed to increase the speed of our customer qualification process and accelerate time-to-market for new, custom cells. This line is an important component of our revenue in 2024 and beyond."
The Agility Line, which is the company's next-gen R&D line, will be located in Fab-1 in Fremont, California. It enables quick changeover to accommodate various battery cell sizes and is designed to facilitate the building, testing and qualification of new and custom cells before they are introduced into high-volume manufacturing.
In order to finalise the purchase orders for both the Agility Line and the Gen2 Autoline, the team completed its internal Equipment Purchase Review – Process Change Review (EPR-PCR), which identifies process gaps and provides solutions. The solutions were verified through multiple proof-of-concept implementations.
"In addition to our progress on the Agility Line equipment order, we also are pleased to announce we completed the order for our high-volume Gen2 Autoline equipment," says Ajay Marathe, COO of Enovix. "The next major milestone for both the Gen2 Autoline and the Agility Line is factory acceptance testing, during which a team of our engineers will verify full Autoline functionality at our vendor's factory prior to the delivery of the equipment to Enovix."
The Gen2 Autoline, which will be located at the company's Fab-2 location in Penang, Malaysia, is anticipated to increase battery manufacturing throughput by over 10x compared to the Gen1 line. The principal enhancements in the Gen2 Autoline involve increased levels of automation, parallelism and in-line metrology.