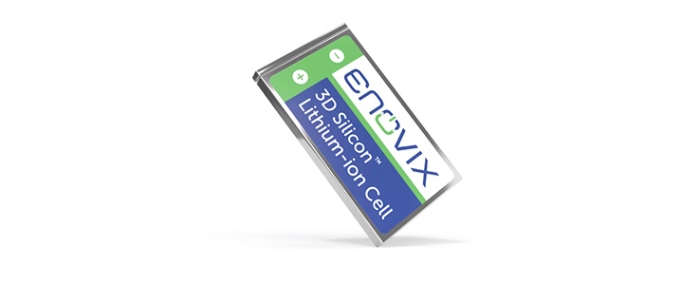 Electronics Production |
Enovix has found a manufacturing partner and location for Fab-2 in Malaysia
Silicon battery company Enovix says it has signed a non-binding Letter of Intent with YBS International Berhad, a Malaysia-based investment holding company with segments including electronic manufacturing and assembly, to potentially locate its Fab-2 high-volume manufacturing facility, in an existing YBS building located in Penang, Malaysia.
The LOI contemplates that Enovix will locate Fab-2, its high-volume manufacturing facility, in an existing YBS building located in Penang, Malaysia, at the Penang Science Park. It also contemplates that YBS will take a significant financial stake in the first manufacturing line at Fab-2, called "Gen2, Line 1." YBS is currently in the process of arranging funding through a local bank syndicate and obtaining support from local authorities, a press release reads.
"YBS intends to take a significant financial stake in Enovix's Gen2 Line 1 capital expenditures, as well as providing the building and labor required to run the line by working with multiple financial institutions, with minimum purchase requirements from Enovix," says Mr. Jackie Yong, CEO of YBS. "After performing our due diligence on Enovix including their battery cell technology, manufacturability, and opportunity, we are confident the company has the capability to become a market leader. We look forward to supporting Enovix's goals and sharing in its growth and success."
At the same time, Enovix also announces it has established Enovix Malaysia Sdn. Bhd. (Enovix Malaysia). Two leaders have signed employment agreements with Enovix Malaysia and will start in Q2.
"Establishing Enovix Malaysia, building the team and collaborating with YBS helps lay the groundwork that will enable us to bring our advanced silicon batteries to market and meet our strong customer demand," adds Dr. Raj Talluri, President and CEO of Enovix.
The Gen2 Autoline represents a step-change improvement in the manufacturing of Enovix cells, with up to 10x faster throughput relative to the Gen1 production line. When fully ramped, Gen2 Line 1 will have the capacity to produce more than nine million batteries annually.
The two key leaders that signed employment with Enovix Malaysia includes Loganathan Muniandy, who joins Enovix as Vice President, Malaysia Operations, reporting to Ajay Marathe. Wan Ilham, who joins as Enovix Malaysia Human Resources Director, reporting to Iryna Romaniv, Global Vice President of Human Resources (HR).