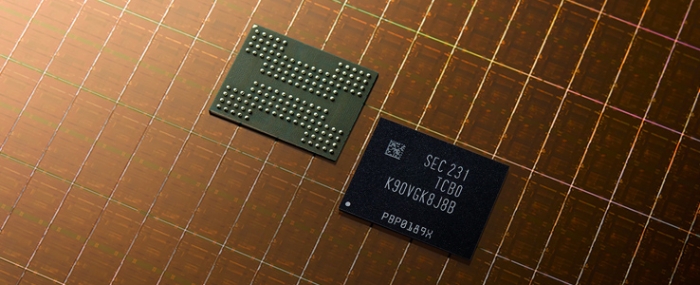 Analysis |
Global NAND flash revenue reports 25% QoQ decline in 4Q22
TrendForce's latest investigations reveal that the global NAND Flash market has been facing a demand headwind since 2H22. In response, the supply chain has been scrambling to clear out inventory, driving down NAND Flash contract prices by 20–25%.
Enterprise SSD took the brunt of the fall with prices plummeting 23–28%. Despite manufacturers lowering prices in an attempt to drive up demand, clients are hesitant to purchase more components for fear of overstock. As a result, NAND Flash bit shipments rose by a mere 5.3% as ASP fell 22.8%. Global NAND Flash revenue was reported to be USD 10.29 billion in 4Q22 — down 25% QoQ.
TrendForce reports that Kioxia and Micron saw both a reduction in production and price in 4Q22. Kioxia's revenue plunged 30.5% due to weak demand from PC and smartphone clients and data centers readjusting their inventory. Micron generated quarterly revenue of USD 1.1 billion — a staggering 34.7% QoQ drop — which has led them to drastically decrease their capacity utilization rate for fabs. Luckily, Micron was able to ship their 232-layer client SSDs in 4Q22 as scheduled, and with the 176-layer QLC enterprise SSD hot on its heels, Micron's bit shipments are predicted to steadily improve in 2023 with their revenue climbing gradually quarter by quarter.
Samsung has continued to push high-capacity products thanks to their cost advantage, leading to an increase in total bit shipments. Nevertheless, they were unable to avoid the drop in ASP, generating revenue earnings of USD 3.48 billion in 4Q22 — down 19.1% QoQ. Samsung continues to hold the top position, retaining 33.8% of the market share, and currently has no plans to cut back on production. Samsung's competitors in the NAND Flash market have managed to ramp up production in recent years as a result of technological advancements, threatening Samsung's position as top dog. Evidently, this is why while the rest of the industry has slowed down production, Samsung continues to maintain capital expenditure and invest heavily in R&D, all to gain a greater advantage in technology and production capacity.
SK Group (SK hynix & Solidigm) has similarly found itself affected by client destocking and the price war, posting a fourth-quarter revenue of USd 1.76 billion — down 30.9% QoQ. Nonetheless, their bit shipments saw a quarterly increase of 6.7%, largely in part to a number of reasons: consumer electronics accounting for a higher percentage of SK hynix's product portfolio, new smartphone products boosting demand, and enterprise SSDs being shipped on schedule. Western Digital (WDC) also reported a 20% increase in bit shipments in 4Q22 despite the sudden dip in prices. However, their NAND Flash revenue only hit USD 1.66 billion — down 3.8% QoQ.
NAND Flash revenue will continue to decrease heading into 1Q23 due to traditionally low first quarter
Kioxia, Micron, Western Digital, and SK hynix will continue cutting back on production moving into 1Q23, giving them an opportunity to alleviate their current overstock situation. As a result, the drop in NAND Flash ASP should shrink to around 10–15%. Unfortunately, given that first quarters are traditionally low because of low client purchasing power, this means growth in client orders will be constrained. TrendForce predicts NAND Flash revenue will continue to see a decrease of 8.1% in 1Q23.
Company
Revenue
Market share
4Q22
QoQ (%)
4Q22
3Q22
Samsung
3,480.0
-19.1%
33.8%
31.4%
Kioxia
1,968.0
-30.5
19.1%
20.6%
SK Group (Sk hynix + Solidigm)
1,755.7
-30.9%
17.1%
18.5%
WDC
1,657.0
-3.8%
16.1%
12.6%
Micron
1,103.0
-34.7%
10.7%
12.3%
Others
323.6
-49.0%
3.1%
4.6%
Total
10,287.3
-25.0%
100%
100%
Global ranking of branded NAND flash manufacturers by revenue 4Q22 (USD million)
---
For more information visit TrendForce