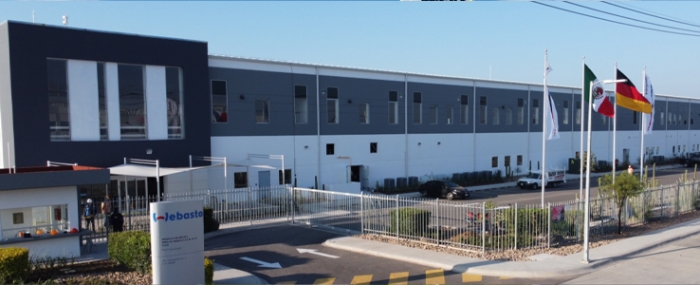 Electronics Production |
Webasto opens new plant in Mexico
Webasto recently celebrated the opening of a new plant in Guanajuato, Mexico. It is the first site dedicated to the company's Charging business in the American region and one of three Webasto plants in Mexico.
The Guanajuato plant currently runs three lines that produce charging solutions, with plans to expand to eight lines by the end of the year with an output of over 20,000 units per week, a press release reads.
More than 140 employees currently support production at the plant, numbers which will increase to 200 by the end of 2023. With a current footprint of 12,000 square meters today, an expansion – another 10,000 square meters – is already planned through 2025.
"As we continue to accelerate our e-mobility product offerings worldwide, North America presents Webasto big potential," says Marcel Bartling, member of the Management Board and chief technology officer for Webasto SE, in the press release. "The opening of a Charging plant in the region is another step in executing on our strategy and reinforces our investment in the future.".
Webasto has been producing mobile charging cables at its plant in Irapuato, Mexico, about six kilometers from the new Guanajuato plant. However, as volume and customer demand have increased, the entire charging production has been relocated to the new site, which also offers Webasto ease of expansion moving forward.