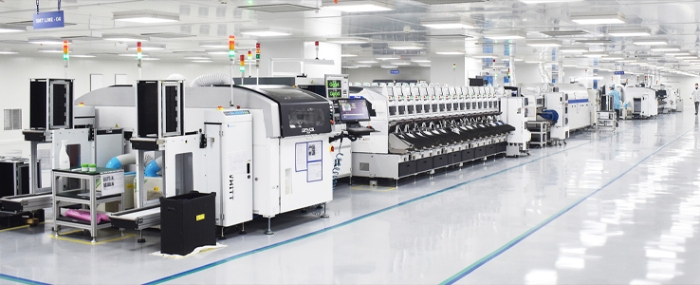 Electronics Production |
Gizmore partners with OEL to manufacture smartwatches
Gizmore, an Indian provider of smart accessories, fitness gear, and home audio brands, plans to sell over 1.5 million smartwatches in 2023-24 and capture a 5% market share in India. To reach this goal the company is partnering with Optiemus Electronics Limited (OEL) to manufacture around 1 million smartwatches in the next 12 months.
For FY2022-23, Gizmore says that it expects to sell around 400,000 smartwatches. Gizmore has set a target to grow its smartwatch business by four times between the current fiscal year and the next. Under the partnership, Optiemus Electronics will be manufacturing close to 75% of the total volume of Gizmore in the country in the coming years, a press release reads.
"Consumers have shown immense faith in Gizmore. As a result of consumer trust, we have achieved encouraging growth numbers. We have introduced several new models in quick succession and created a strong base in the smartwatch segment. We sold over 40,000 smartwatches in October last year, i.e. during the festive season. In comparison, we are targeting sales of over 50,000 units every month from January onwards," says Mr Sanjay Kalirona, CEO and Co-Founder of Gizmore,
He continues to state that the company is targeting to capture a 5% market share in the Indian smartwatch industry by the end of next fiscal.
Optiemus Electronics Limited is an EMS provider offering design-focused solutions in consumer hearable/wearables, IOT, tablets/laptops, and medical devices to customers across the country.
"The production-linked incentive (PLI) scheme from the Government of India is beginning to transform the manufacturing ecosystem in the country. Our partnership with Gizmore is another step towards empowering India to play a critical role in global electronics manufacturing. With a young aspirational population, the smartwatch segment in India is expected to continue its growth run for at least the next few years," says Mr A. Gururaj, MD, Optiemus Electronics Ltd.
Gizmore plans to focus on research and development to fuel the next growth phase. The brand plans to expand the reach of its software for smartwatches, namely. The brand plans to continue its R&D initiatives in the future to create a technologically-advanced ecosystem for its consumers.