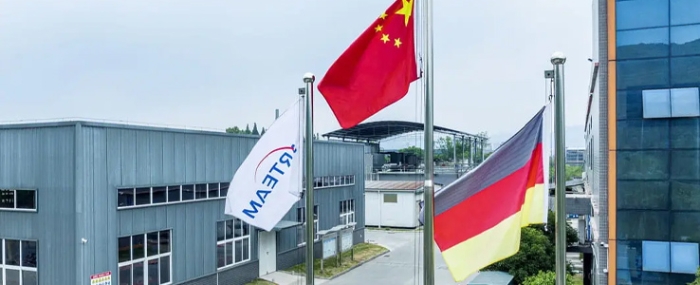 PCB |
STARTEAM to start mass production at new Thai factory in Q2
STARTEAM GLOBAL's new PCB factory in Thailand adds significant manufacturing muscles to the company.
As previously reported by Evertiq, Starteam announced via a LinkedIn update that it had acquired a PCB manufacturing facility, located about 90 minutes east of Bangkok, Thailand.
In the update, STARTEAM wrote that the acquisition was part of its "China +1 strategy", with which the company plans to offer PCBs from its plants in Sichuan and Thailand starting in 2023.
And that was the scope of the information, until now. Since then more information has surfaced and the company has disclosed more details about the factory to Evertiq.
As stated earlier, the new manufacturing facility is located in Prachin Buri, Thailand. We're talking about a 13,920 square-metre campus with the factory offering the company 7,065 square-metres of manufacturing space.
In an emailed statement the company says that as of Q1 2024, the factory will have a monthly manufacturing capacity of 250,000 square-feet of 2–6 layer PCBs. With the new factory, the company is also adding 200 employees to its workforce.
But what was it that led the company to choose Thailand as its +1 location?
Well, several things. The availability of loyal and qualified employees was one thing, excellent connections to China – via train, sea or truck routes – was another big plus as it will only make the company's China + 1 strategy easier.
In a separate update, STARTEAM says that it has already decided on how the factory will be set up – and that some targets have been set. One of these is a high degree of automation, with lean processes and a connected process line. The factory's automatic handling equipment will help with this. STARTEAM says that it intends to run the facility as a "Smart Factory" – this entails real-time data access and traceability at the production line, as well as real-time data analysis through an MES system.
The company will also mirror something implemented at its Sichuan plant, its "Zero-Defect Policy". In a nutshell, this means that continuous research and development will be made into the production in order to minimise defects, weeding out faulty parts through rigorous quality testing. The company continues to say that it will aim to reduce the waste of materials, time, and energy resources as it focuses on prevention rather than correction.
STARTEAM will also source production material locally where it's possible and has already started the process of qualifying Thailand Kingboard base material. The current plan is to start mass production at the factory – with Consumer and Industrial products – in Q2 of 2023, focusing on 1-6 layer boards. Once the production line has been established and the plant is eligible for ISO certification, the process to obtain the IATF16949 will be started.