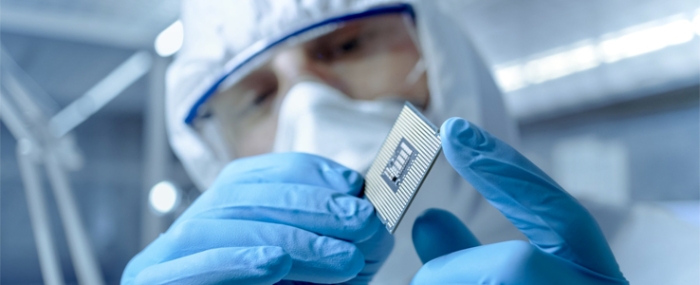 Analysis |
Global semiconductor revenue grew 1.1% in 2022
According to preliminary data from Gartner, global semiconductor revenue climbed 1.1% in 2022 to reach USD 601.7 billion, up from USD 595 billion in 2021. The top 25 semiconductor vendors collectively generated 2.8% more revenue in 2022, making up 77.5% of the market.
"2022 began with many semiconductor devices in shortage resulting in extended lead times and increasing pricing which led to reduced electronic equipment production for many end markets. As a result, OEMs started hedging themselves from shortages by stockpiling chip inventory," says Andrew Norwood, VP Analyst at Gartner in a press release.
Andrew Norwood continues to explain that by the second half of 2022, the pressure of high inflation, rising interest rates, greater energy costs, and continuing COVID-19 lockdowns in China, which had an impact on many global supply chains, caused the global economy to slow significantly. This also led to a decrease in demand for PCs and smartphones as consumers started to cut back on their spending, and businesses then started to do the same in preparation for a worldwide recession – all of which had an effect on the growth of the semiconductor industry overall.
Even though its revenue fell 10.4% in 2022, Samsung Electronics kept the top rank. The fall in memory and NAND flash sales was the main cause of this. Intel maintained its No. 2 ranking with a 9.7% market share. The company's sales growth decreased by 19.5% as a result of the significant downturn in the consumer PC market and fierce competition in its core x86 processor businesses.
Qualcomm traded places with Micron Technology in the rankings and AMD jumped from 10th place to 7th. MediaTek dropped down to 9th place having previously held 7th place the year before. A new company among the top 10 was Apple who the year before was just shy of making the bracket.
The worst-performing device category in 2022, with a 10% revenue decline, was memory, which made up about 25% of semiconductor sales. The memory market was already exhibiting signs of a severe decline in demand by the middle of 2022. Although nonmemory revenue increased overall by 5.3% in 2022, performance varies greatly between different device categories. Analog experienced a 19% rise, closely followed by discretes, which saw a 15% growth from 2021, the Gartner report reads.
| | | | | | | |
| --- | --- | --- | --- | --- | --- | --- |
| 2022 Rank | 2021 Rank | Vendor | 2022 Revenue | 2022 Market Share (%) | 2021 Revenue | 2021-2022 Growth (%) |
| 1 | 1 | Samsung Electronics | 65,585 | 10.9 | 73,197 | -10.4 |
| 2 | 2 | Intel | 58,373 | 9.7 | 72,536 | -19.5 |
| 3 | 3 | SK Hynix | 36,229 | 6.0 | 37,192 | -2.6 |
| 4 | 5 | Qualcomm | 34,748 | 5.8 | 27,093 | 28.3 |
| 5 | 4 | Micron Technologies | 27,566 | 4.6 | 28,624 | -3.7 |
| 6 | 6 | Broadcom | 23,811 | 4.0 | 18,793 | 26.7 |
| 7 | 10 | AMD | 23,285 | 3.9 | 16,299 | 42.9 |
| 8 | 8 | Texas Instruments | 18,812 | 3.1 | 17,272 | 8.9 |
| 9 | 7 | MediaTek | 18,233 | 3.0 | 17,617 | 3.5 |
| 10 | 11 | Apple | 17,551 | 2.9 | 14,580 | 20.4 |
| | | Others (outside top 10) | 277,501 | 46.1 | 271,749 | 2.1 |
| | | Total Market | 601,694 | 100.0 | 594,952 | 1.1 |
Top 10 Semiconductor Vendors by Revenue, Worldwide, 2022 (Millions of U.S. Dollars)