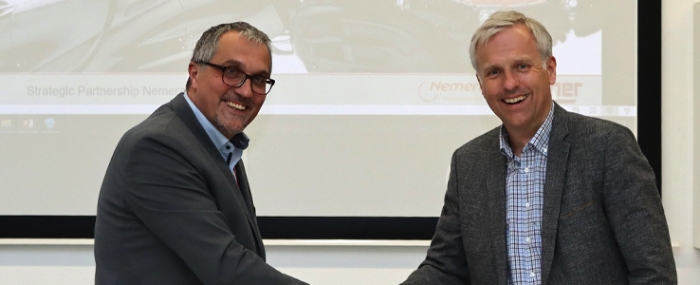 Electronics Production |
Zollner to support Numera with design, development and manufacturing services
Numera, a designer and manufacturer of drug delivery device solutions, is teaming up with EMS provider Zollner Elektronik.
Zollner will support the design, development and manufacturing of electronic drug delivery systems for both, Nemera's proprietary and customer-owned products. This collaboration will begin with Nemera's Symbioze, a high-volume wearable injection device. Zollner will hande handle the development of both the electronics and software part of Symbioze.
"This strategic alliance strengthens both Nemera and Zollner's offering combining drug delivery device and pharmaceutical industry knowledge with electronics development and manufacturing knowledge in the medical industry. Together, we'll strive to develop the devices of tomorrow for improved patient care," says Bernhard Rohn, Strategy and Marketing Vice President at Nemera.