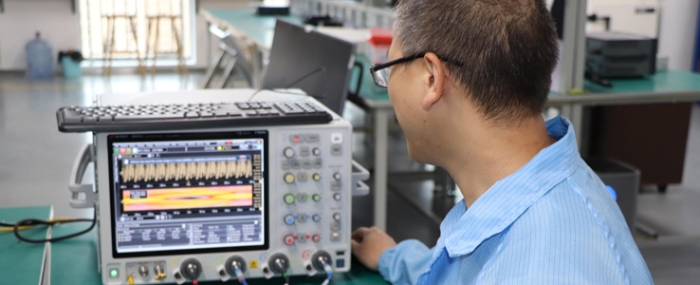 General |
German test lab to broaden capabilities
Having recently opened their new compliance test laboratory in Germany, Granite River Labs has now further extended their scope of industry services for a growing European market.
By adding the Rohde & Schwarz ZNB20 vector network analyzer from Rohde & Schwarz to complement the previously acquired R&S RTP164 high-performance oscilloscope, the GRL test lab is able to offer an even broader range of testing services around established and future high-speed digital technologies like Automotive Ethernet or USB, a press release reads.
We are pleased to be moving forward in our partnership with Rohde & Schwarz to ensure a world-class product development ecosystem in Europe. With this relationship, GRL will be able to combine their deep technical expertise with our own extensive capabilities to support the introduction of next-generation products and solutions, says Holger Kunz, President of Worldwide Services for GRL, in the press release.