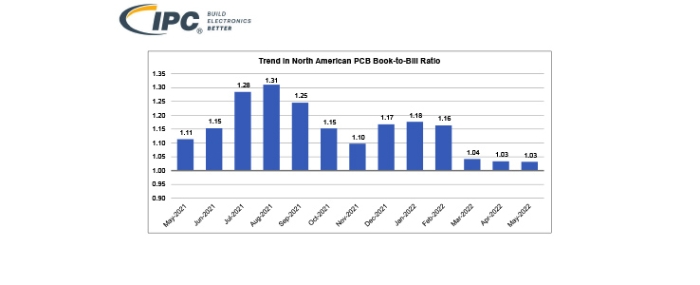 PCB |
North American PCB industry sales up 3.4% in May
Total North American PCB shipments in May 2022 were up 3.4% compared to the same month last year. Compared to the preceding month, May shipments rose 1.1%.
PCB year-to-date bookings in May were down 9.2% compared to last year. Bookings in May fell 10.3% from the previous month.
The book-to-bill ratio stands at 1.03.
"PCB demand remains strong and is showing some signs of normalization," said Shawn DuBravac, IPC's chief economist, in a press release. "Order flow is slowing and shipments are picking up, bringing the book-to-bill into a more normal range."