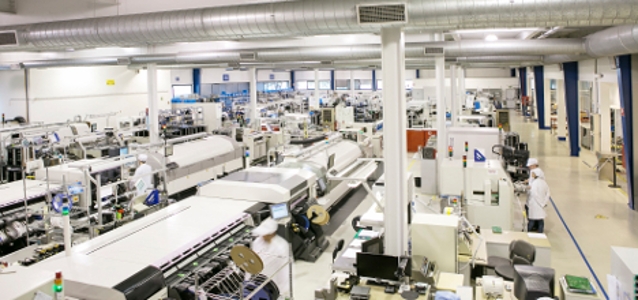 Electronics Production |
Connect Group to acquire IKOR
Belgian EMS provider, Connect Group has entered into an agreement to acquire IKOR, a Spanish EMS provider with operations in its home country as well as Mexico and China.
Back in 2019 IKOR was fully acquired by the ebm-papst group
, the manufacturer of fans and motors based in Mulfingen (Baden-Württemberg), Germany. emb-papst acquired 50% plus one share of the EMS provider back in 2016 to kickstart the merger which wasn't fully completed until May 2019. Now, the Spanish EMS provider has a new owner in the Connect Group. With the acquisition of IKOR, the Connect Group will significantly expand its portfolio and geographical reach, extending its global presence across Europe, the Americas and Asia. Connect Group CEO, Jeroen Tuik, says in a press release that the deal is an "important milestone" for the Connect Group as the company, with the addition of IKOR will boasts the benefits of a 'glocal' – a global and local – presence. "Our success to date has been based on anticipating and fulfilling the needs of our customers and providing them with solutions that enable them to be successful. I am confident that synergies between Connect Group and IKOR will create a win-win for our company, our customers, and all stakeholders," the CEO says. "We are very excited about the prospect of working with Connect Group to better serve our customers with a broader geographical spread and new, complimentary services. Importantly, the acquisition allows us to capture sales opportunities across both customer bases for both companies. For us, the deal ultimately means a stronger position as a brand and for our customers it means that we can widening the final offer," adds Marco Duarte, CEO at IKOR. Stefan Brandl, CEO at ebm-papst group, explains in the press release that the company will, following the transaction, focus more intensively on its core business in the field of fans and motors in the future. "With the transaction of IKOR to the Connect Group, a successful electronics manufacturing specialist, we strengthen IKOR and enable further synergies. IKOR will remain a very important supplier for us, especially in China," Stefan Brandl concludes. Following the closing of the transaction, IKOR will be part of the Connect Group, with current owner ebm-papst retaining a minority stake in IKOR.