Analysis | August 12, 2016
Communications & Computer market to drive growth
"Both EMS firms and ODMs will experience the strongest growth from production in the communications and computer market segments", market analyst firm Venture Outsource states. This however assumes the latter recovers.
Specifically, EMS companies will find good growth in notebooks, e‐readers, cellular handsets, monitors, console video games, and set‐top boxes, while ODMs are projected to experience good growth in tablets, e‐readers, cellular handsets, monitors, and class‐carrier equipment. In general, EMS firms will tend to excel in technology‐intensive product areas and in complex, low‐volume board assemblies. ODMs excel in manufacturing commodity/high‐volume products such as motherboards, monitors, handhelds, and consumer electronics, it continues.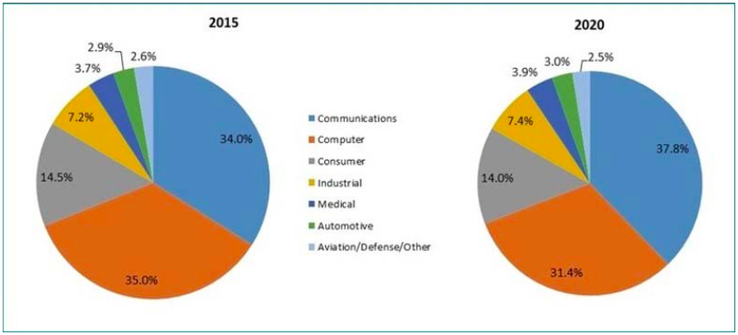 ----- More can be found at
© Venture Outsource
.
Related news