Analysis | April 01, 2016
North American PCB sales bounce back
North American PCB sales rebounded in February, outpacing orders and reducing the book-to-bill ratio to 1.02 reports IPC.
Total North American PCB shipments in February 2016 came in 8.9 percent above the same month last year, bringing the year-to-date growth rate up to 3.6 percent. Compared to the preceding month, February shipments were up 10.1 percent. PCB bookings increased 2.7 percent year-on-year. This growth rate was not quite high enough to cancel out the preceding month's negative year-on-year order growth, but it brought year-to-date order growth up to -0.5 percent. Orders in February 2016 were down 2.3 percent from the previous month.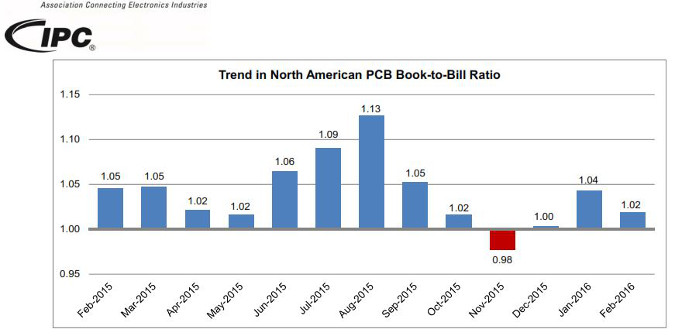 "The February rebound in sales was the best news this month, following flat growth in 2015 and a slump in January," said Sharon Starr, IPC's director of market research. "Also, the decrease in the book-to-bill ratio is not bad news, because it was driven by strong sales growth, and it remained in positive territory, which is an indicator for continued sales growth in 2016," she added.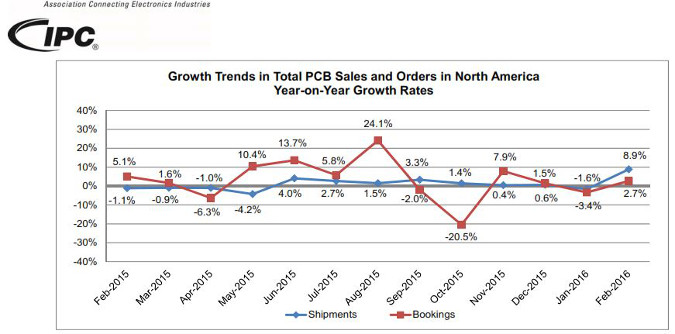 ----- Images:
© IPC