Analysis | November 23, 2015
PCB market: order intake up in September 2015
PCB manufacturers stated that order intake for September 2015 increased by 21.8 percent sequentially, reports industry association ZVEI PCB and Electronic Systems.
It was the second highest order intake of the last seven years; about eight percent higher than the long-term average. Accumulated over the first nine months of the year, order intake slowed with five percent.
Sales figures however declined in September; four percent lower than those of September 2014. YTD, sales figures also declined by four percent when compared to the same period 2014.
The book-to-bill ratio reached an overall value of 0.95.
The number of employees normalised after the holiday period and was on par with pre-summer levels. In August, figures stood – due to temporary employment arrangements – almost three percent higher than for August 2014.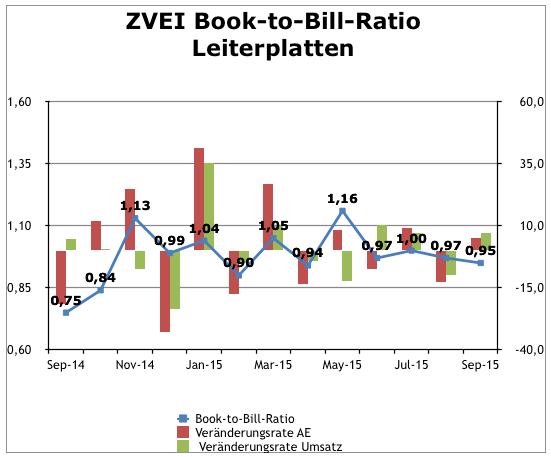 © ZVEI
Related news
Load more news