PCB | March 09, 2015
North American PCB business growth sags in January
Despite sluggish sales and orders in January, the positive book-to-bill ratios of the past four months indicate sales growth in the first half of 2015, according to IPC.
Total North American PCB shipments decreased 2.0 percent in January 2015 from January 2014. Compared to the previous month, PCB shipments were down 11.6 percent. PCB bookings decreased by 2.9 percent compared to January 2014. Orders declined 6.8 percent in January compared to the previous month.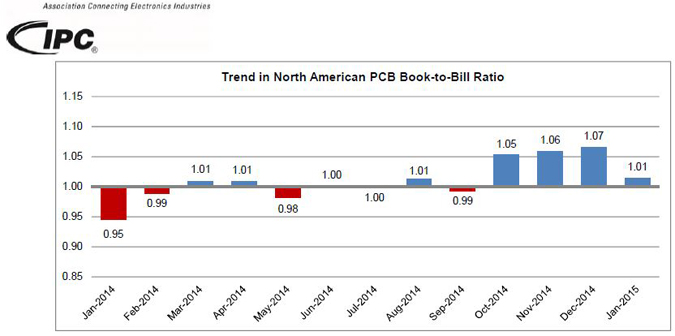 The North American PCB book-to-bill ratio decreased but remained positive at 1.01 in January. "January 2015 PCB business in North America was down slightly from January 2014, but the book-to-bill ratio and other leading indicators continue to offer hope of some renewed growth in 2015," said Sharon Starr, IPC's director of market research.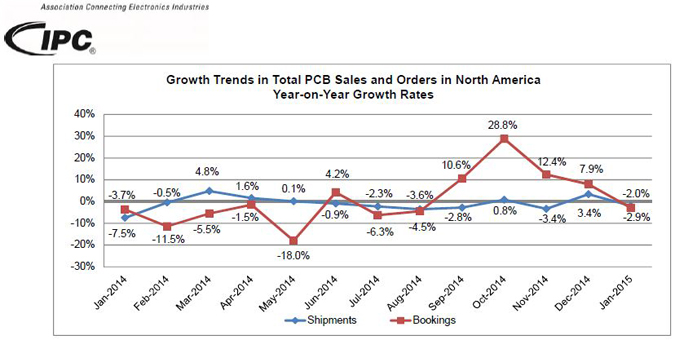 ----- Images:
© IPC