Electronics Production | March 03, 2015
Lockheed, Boeing and BAE - top dogs among arms-producers
SIPRI – the Stockholm International Peace Research Institute – has released its top 100 list of the world's largest arms-producing and military services companies (excluding China).
The companies are ranked by their arms sales, which altogether totalled at USD 402 billion in 2013, which is a decrease of 2 percent from 2012.
All of the companies in the Top 10 were headquartered in the USA and Western Europe. Their share of the total arms sales of the Top 100 in 2013 was 50.3 percent, a decline from 51.6 percent in 2012. Except for the move of the French company Thales into 10th position, the 10 largest companies in the Top 100 remain largely the same in 2013 as it did in 2012.
Below you'll find a snippet of the Top 100 list, or the top 25 if you so will.
The SIPRI Top list of arms-producing and military services companies in the world – excluding China – for 2013, includes figures for arms sales, total sales and total profit are in millions of USD.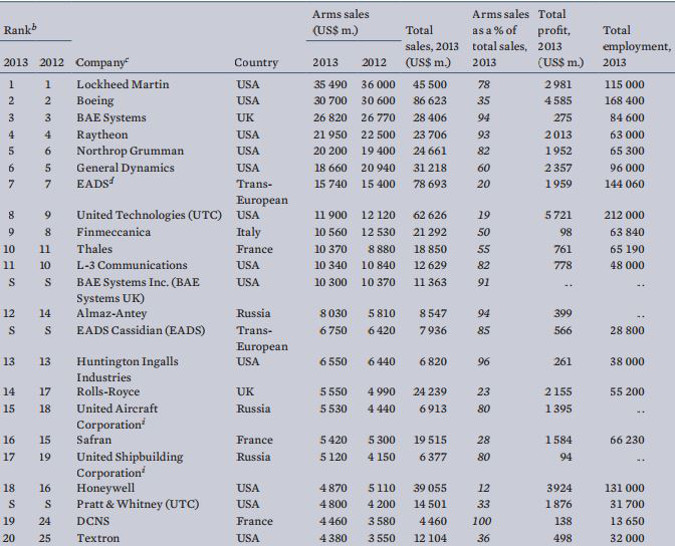 -----
Images:
© SIPRI
Load more news