PCB | November 28, 2013
North American PCB sales and order growth strengthening
North American PCB sales and order growth strengthened in October, but the book-to-bill ratio declined to 0.94.
Total North American PCB shipments increased 3.6 percent in October 2013 from October 2012. Year-to-date shipment growth is still negative compared to the same period in 2012, but is improving and reached -2.9 percent in October.
North American PCB bookings increased 7.0 percent year over year, an improvement that brought year-to-date growth into positive territory at 0.1 percent.
PCB shipments and bookings in October were both lower than in the prior month, reflecting normal seasonal patterns. Compared to September 2013, PCB shipments in October were down 6.6 percent and bookings were down 4.0 percent.
"Although both sales and order growth are trending up compared to last year, sales have outpaced orders in the past three months, causing the book-to-bill ratio to dip," said Sharon Starr, IPC's director of market research. "Year-on-year sales growth has been improving for the past six consecutive months and finally turned positive in October," she added. "While a recovery in the second half of 2013 was anticipated, it has been slower than expected."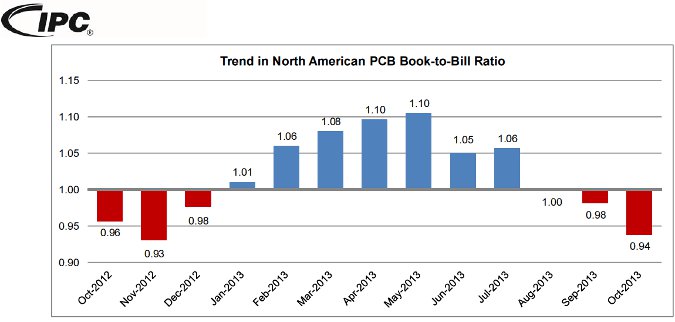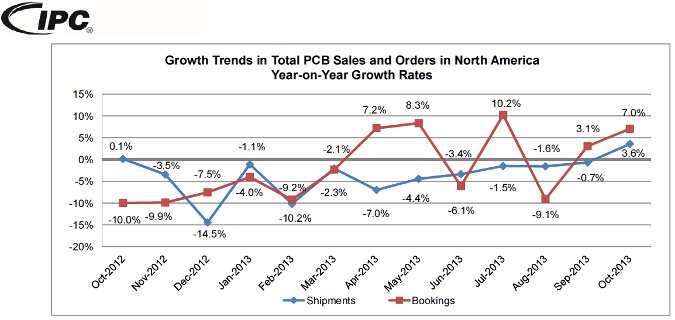 © IPC
Load more news