Electronics Production | November 14, 2013
Nordic EMS to see growth
"If you remember the figures we presented for the Nordic EMS industry last year during TEC 2012 in Lund, I have to admit we were 2% off. Which isn't bad, but it is not exact", states Peter Brent.
"We do think that - here in the Nordic area - we are going to see an increase in EMS production; rising from just under EUR 1.9 billion last year to just over EUR 2 billion by 2017. However, the graphic below flatters, because - of course - the scale starts at EUR 1.8 billion. So the rise - in reality - flatter in fact", continues Peter Brent.
Nonetheless, Peter Brent and Reed Electronics Research predict growth for the region.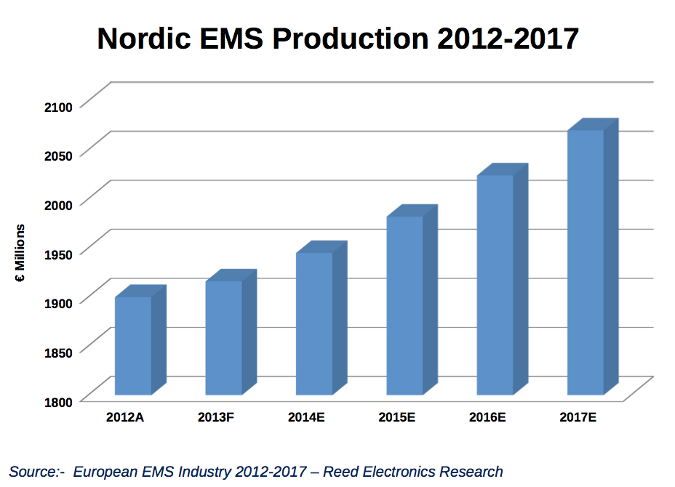 © Peter Brent / Reed Electronics Research
Load more news