Electronics Production | November 13, 2013
Western European production at EUR 115 billion
Electronics production in Western Europe reached a value of EUR 115 billion in 2012 (excluding components).
Within this region, Germany is by far the largest manufacturer in Western Europe, with 30% of the value. This is followed by France (14%), UK (12%), Switzerland and the Scandinavian region coming in at (9%). See chart 1.
With a historical analysis between the two major European regions - Western Europe and CEE - we can see (in very broad sector divisions) how manufacturing has moved over the space of 8 years. As we can see, very clearly, that Western European electronics production has reduced - particularly in computers, but also in telecommunications. The region however has held on to production in control & instrumentation, industrial equipment and medical. "This is were we typically use more of our expertise", explains Peter Brent.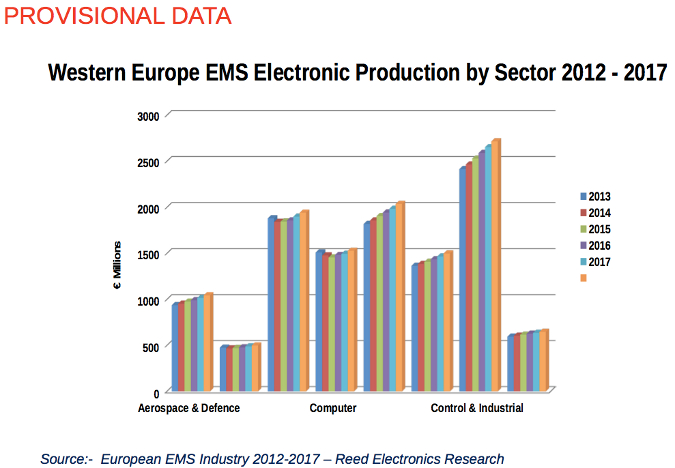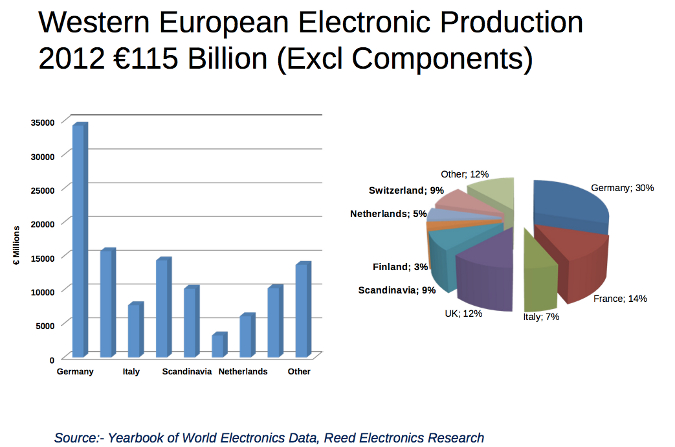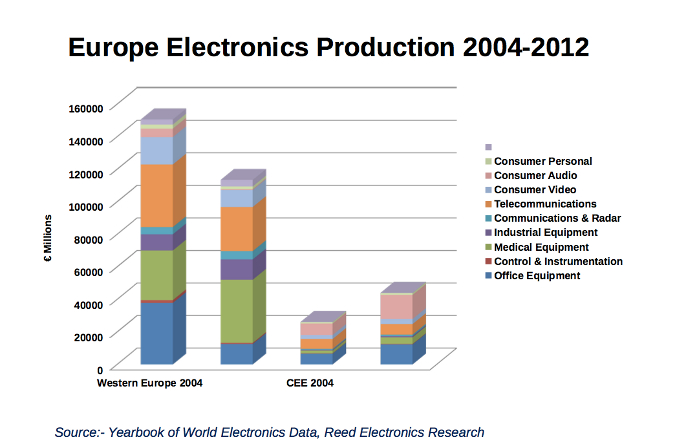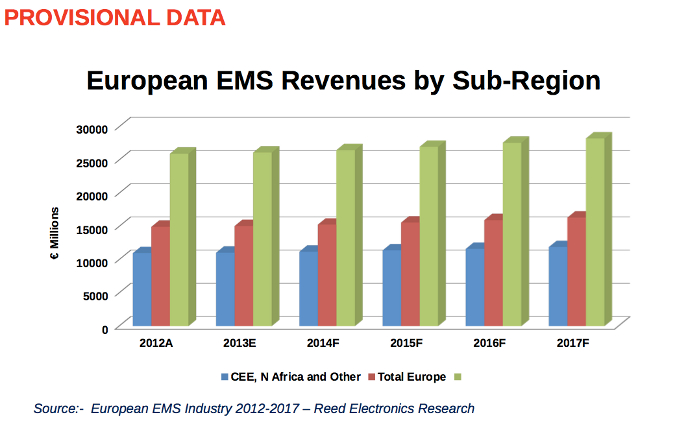 © Reed Electronics Research
Load more news