Electronics Production | November 11, 2013
EMS: Net-exporter vs. net-importer
Asia-Pacific is THE manufacturing hub when it comes to electronics. Two charts (with data from Reed Electronics Research) depict what the market looked like in 2012.
A lot of electronics is sold in Asia Pacific, in the Americas and in Western Europe. Close behind are CEE, Japan & RoW (first chart). Not surprising as such, but interesting when combined with information on where these electronic products are produced.
The leader amongst all this is - no surprise there - Asia-Pacific with well over 50% of production. This is followed - with a respectable distance - by the Americas (19%), Western Europe (11%) and Japan (10%). See on the second chart.
So, summing up: Asia-Pacific is a net-exporter for electronic products, whereas the Americas and Western Europe are net-importer (by value). To some degree, the CEE, Ukraine and Russia also have to be included into the latter category.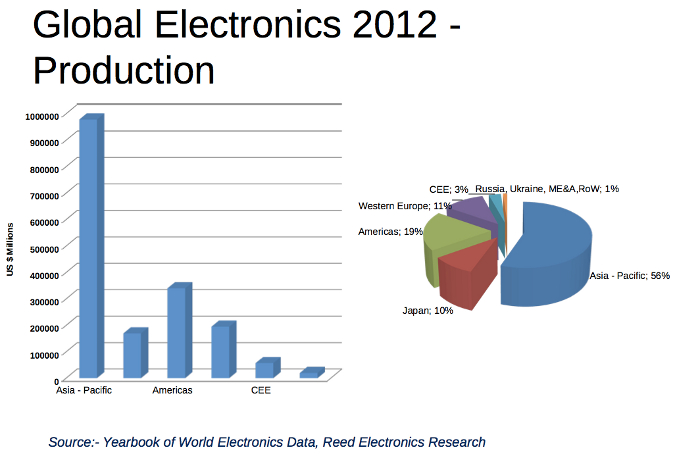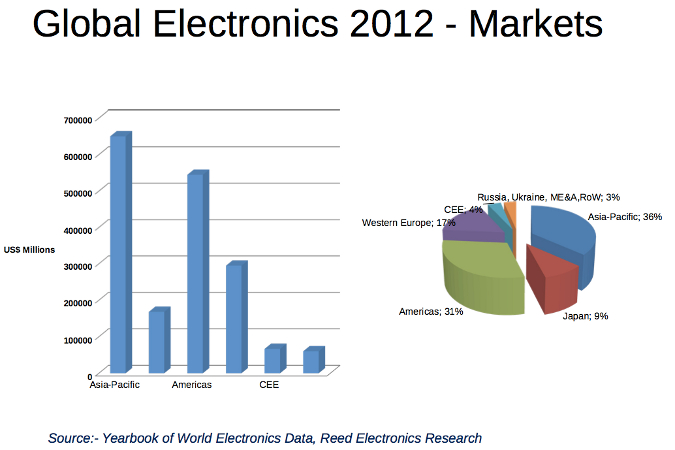 © Reed Electronics Research
Load more news