Electronics Production | September 11, 2013
That didn't take very long!
It did not take very long for Nokia and Microsoft to start making fun of the new iPhone on Twitter. And ... who can blame them really?
Nokia UK was very quick to tweet a jab aimed rather accurately at its rivals from Cupertino. Not to mention the fact that it was re-tweeted mercilessly thereafter. But - really - the images look rather alike. And frankly speaking, we cannot see an Apple fashionista to run around with a cheap pink iPhone (budget version or not). See the Nokia tweet below.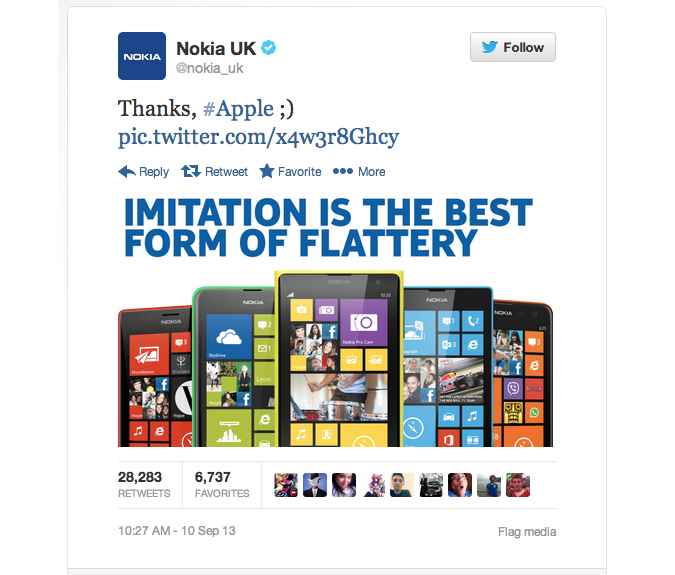 © Nokia