PCB | May 22, 2013
AT&S: Other locations not affected
The Austrian AT&S facility in Klagenfurt will be closed by the end of the year. The production sites in Fehring and Leoben-Hinterberg, are not affected by the measures, the company announced.
That the AT&S site in Klagenfurt cannot necessarily be called the Cash-Cow of the manufacturer has been known for some time. At the beginning 2012, chairman of the board and co-owner Hannes Androsch stated that the site - and the single-sided PCBs produced here - mean to real business for the company. The location is making losses. (Evertiq reported.) Now the company has taken consequences. With the end of the year, the Klagenfurt facility will be closed. Affected by the decision are all of the approx. 110 employees there.

The facility in Klagenfurt is not the only Austrian location in use; AT&S also operates production facilities in Leoben-Hinterberg and Fehring. These two sites - with a total of about 1'200 staff - are not affected by any closure or restructuring plans.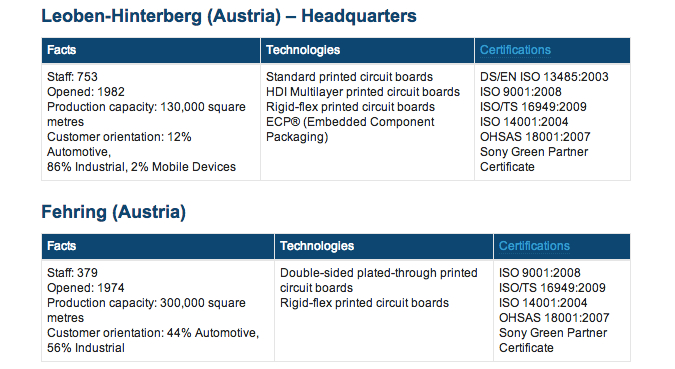 ----- Image Source:
© AT&S
Related news