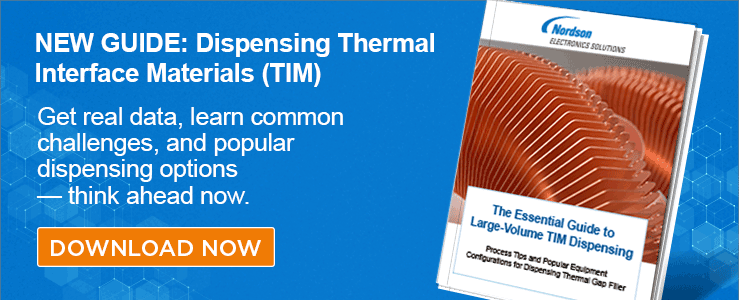 There's a better way to dispense thermal gap filler.
We hear a lot about the advancement, properties, and use of dispensable thermal interface materials (TIM) to keep devices cool. But what about the dispensing process? If you're choosing a dispensable thermal gap filler for your application, download our new guide.
As electronic devices continue to get smaller and the amount of heat they generate increases, cooling and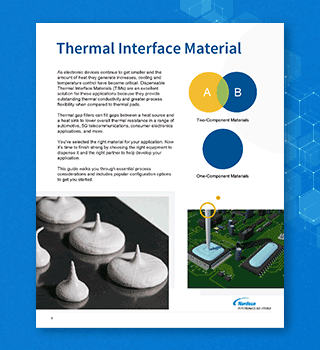 temperature control have become critical. Dispensable Thermal Interface Materials (TIMs) are an excellent solution for these applications because they provide outstanding thermal conductivity and greater process flexibility when compared to thermal pads. Thermal gap fillers can fill gaps between a heat source and a heat sink to lower overall thermal resistance in a range of automotive, 5G telecommunications, consumer electronics applications, and more. You've selected the right material for your application. Now it's time to finish strong by choosing the right equipment to dispense it and the right partner to help develop your application. This guide walks you through essential process considerations and includes popular configuration options to get you started.
Download here!!