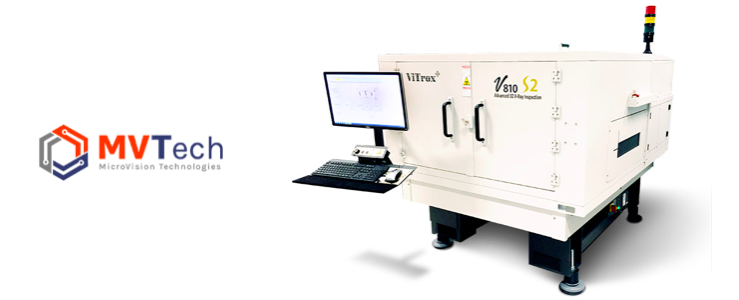 EXCELLENT SURFACEMOUNT TECHNOLOGY SOLUTIONS FROM MVTECH FOR CENTRAL AND EASTERN EUROPE
A few years ago, MicroVision Technologies SRL (MVTech) was created by an enthusiastic team to provide state-of-the-art manufacturing tools for the emerging electronics manufacturing industry in Central and Eastern Europe.
"Our ultimate goal is to become a trusted partner for both our customers and our suppliers." MVTech was founded a few years ago by Gheorghe Rebegel in Romania. The initial goal was to serve customers in the electronics industry with quality products and affordable prices in the Central European region. In addition, strongly wanted to become a known vision expert in the region with the help of Vitrox products, in which he had many years of experience already. The products marketed by the company were then made up of Vitrox, Juki, Systronic, Visiconsult. In a short period of time, customers acknowledged that production equipment in the portfolio was of a high standard. As a result, in a few years they became one of the dominant players in the distribution of SMD technology equipment. In the same time, after all those years of operations MVTech have gained a significant number of refernce customers, in many industries like Automotiive, Aerospace OEM and EMS businesses. Continued expansion Today, this product portofolio has been extended in such a manner, that MVTech now offers from manual inspection equipment up to in-line X-Ray system or complete SMT line solutions.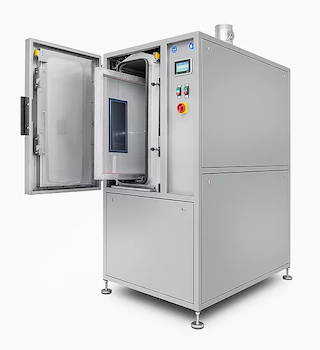 Some of the main partners are: - Vitrox – AOI, AXI, SPI and Advanced Robotic Vision (ARV) - Juki – Full SMT Line Solutions - Systronic – Cleaning equipment - Visiconsult – X-Ray Component Counting - Inspectis – Manual Optical Inspection - Den-On Instruments – BGA Rework - IlJin – Board Handling - Digital Test – Test equipment (ICT, Flying Probe) Not only has the product range expanded over the years, but so did the customer base. After Romania and Hungary, the company also set foot in Serbia, northern Macedonia and Bulgaria. At the same time in April 2021 the new Hungarian brach office will start operating as MVTech Kft, based in Budapest, Hungary. The highest quality product support MVTech's tasks will not be completed with the delivery and commissioning of the ordered equipment. The company has an excellent team of professionals to proactively support its customer base in processes, process applications, and manufacturing. Special attention is paid to the operation of their equipment with minimal outages. They undertake to train the customer's employees to operate the equipment delivered. In cooperation with the customer, they get involved in the maintenance and repair of machines. It is important to acknowledge their team of experienced professionals from Romania and Hungary are available to customers 24/7, 7 days a week, in order to ensure the fastest possible response time thus minimising machine downtime. MVTech services: - Installation of equipment - Hardware and software training (on site or in MVTech's training centre) - Preventive maintenance of equipment - Repair and troubleshooting of equipment - Application support (remote or on-site) - Process support (on-site) - Customized service As a dedicated and professional equipment distributor and service provider, the team can always answer questions immediately to the customers in the Eastern European electronics manufacturing industry. Accordingly, please feel free to contact MVTech if you would like to learn more about services and products!
www.mvtech.ro
www.mvtech.hu