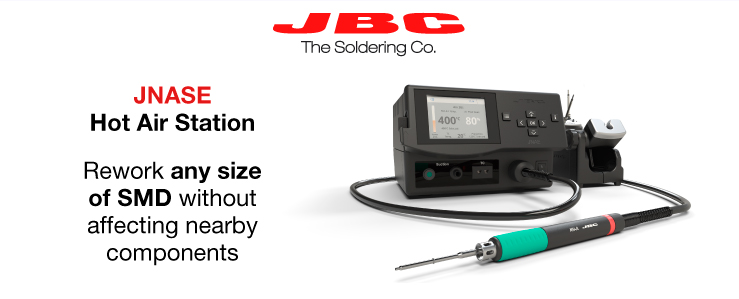 JBC introduces the new JNASE the only Hot Air Station to rework SMD with maximum precision.
JNASE is the perfect tool to rework any size of SMD - as small as 01005 - with high precision. It is the best option to suit all requirements without affecting nearby components. The station includes a Pick & Place to position and remove components with high precision.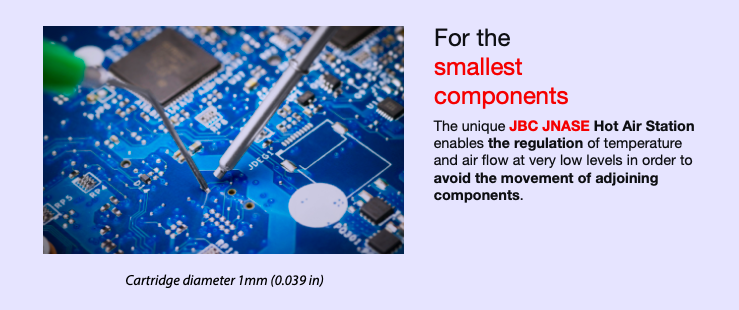 Use the
JBC Traceability System
connecting the station and achieve industry 4.0 easily. Through the JBC software, the JNASE
can be synchronized with the NASE Station
and the Preheaters Range
in order to perform your work process optimally.