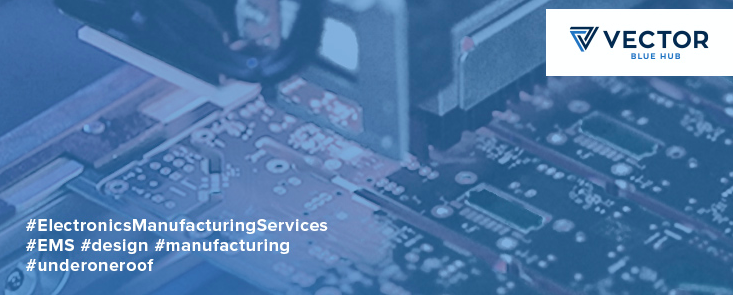 Design and manufacturing - services under one roof
Today Electronics Manufacturing Services (EMS) companies need to respond with a services that deliver real value to the customer and invest their money wisely. Keeping the services under one roof represents a smart approach, where the customer benefits by being served better, faster and cost effective.
Under one roof services - a concept explained
Simply put, the under one roof concept in electronics manufacturing ensures that all services are managed internally, in one place. The mass market's product journey is often split between design houses that specialize mainly in the productization of ideas and traditional EMS companies that offer NPI and volume production. There are very few companies that can provide a comprehensive range of both design and manufacturing services.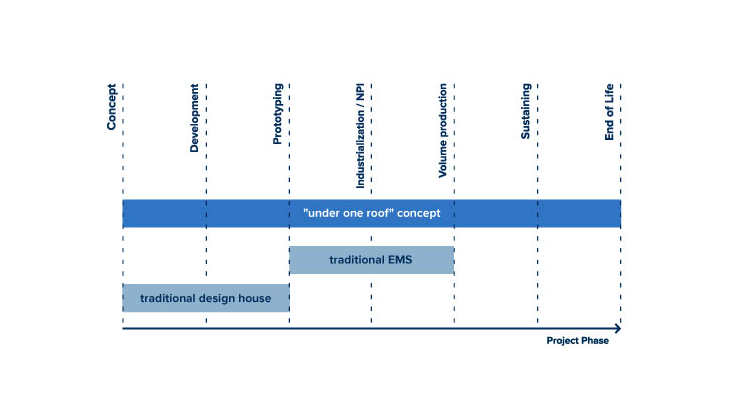 Partners play an essential role in maintaining the continuity of supplies and the price at the agreed level. This is especially crucial in such industries as the military, health, insurance and ecology. However, this can sometimes be a challenge, considering the availability of components and shipping. Often the issue is not the risk related to material quality, but the measurement of risks that may increase the total cost of ownership. A company with experience in design and manufacturing can quickly and efficiently resolve this kind of problem.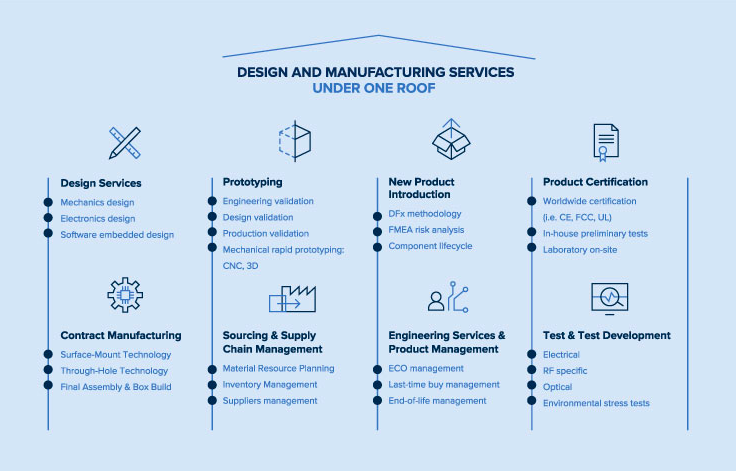 There are many advantages accruing from selecting an EMS company that maintains all its business's services under one roof. First and foremost, you save both time and money. It's also more convenient to manage the entire project with just one partner.
Advantages of the under one roof approach in the EMS industry:
Easy to manage - you are safe to focus on your core business and driving sales.
Less capital investment - you don't need to develop your manufacturing or R&D centre and invest in training and retaining employees.
Manufacturing scalability - if there is a need for larger volumes, you can quickly extend your production capacity.
Quick Time To Market (TTM) – since selected phases overlap, the design and volume production times are shortened.
One-stop-shop - your EMS provider can support certification of your product, because it is essential to ensure that the quality complies with international standards and any safety regulations.
VECTOR BLUE HUB design and manufacturing services
The mission to bring a final product to life can be very challenging. This is especially true when the story always differs, driving the need to adjust the electronic design and manufacturing processes to suit the complexity of the customer's product. At VECTOR BLUE HUB we are ready to face this task - and not just as a manufacturer or design house. We are prepared for all the challenges of being your close partner in design and manufacturing services for electronic devices. We have vast expertise in hardware and software design. Our manufacturing plant is located in Poland. We operate on a global level with a focus on telecom, industrial, IoT and medical sectors. We strive to delight our customers with world-class services under one roof. We believe that the under one roof concept, which we represent, ensures we can achieve the highest agility in our everyday work. Thanks to our holistic approach, we can support our customers at every stage of the project: from the productization of concepts through prototyping, new product introduction (NPI) to mass manufacturing. We commit to treating our customers' products with the same dedication and sense of ownership as if they were our own. What's more, by choosing VECTOR BLUE HUB, you can safely focus on further developing your business while we take good care of everything else.
Watch this short video to see how we apply our knowledge to bring your products to life.