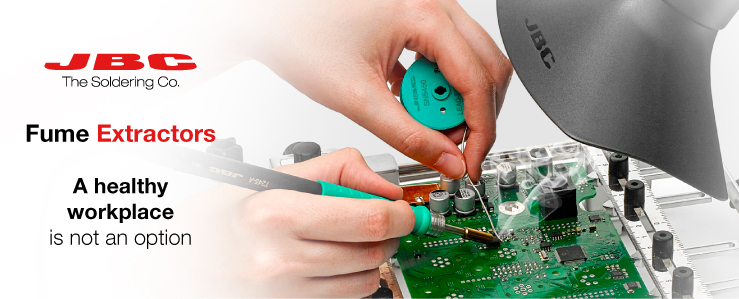 High Quality & efficient fume extraction is not only important to meet workplace regulations
It's also important to ensure the safety and health of everyone. Soldering fumes and gases may be one of the main causes of potential health problems at any soldering workplace without a proper fume extraction. To protect all employees and their health, keep the following suggestions in mind!
Depending on the fume particles, it could affect different parts of the respiratory system, causing eye and throat irritation or even occupational asthma. Flux may also cause dermatological issues. Making sure there is a top performing fume extraction system provides: · A safer, better working environment for everyone, increasing productivity. · Compliance with OSHA, NIOSH, COSHH, and any other local regulations. · Contamination reduction of unwanted particles on surfaces, as well as on any other machines you service, produce or work on.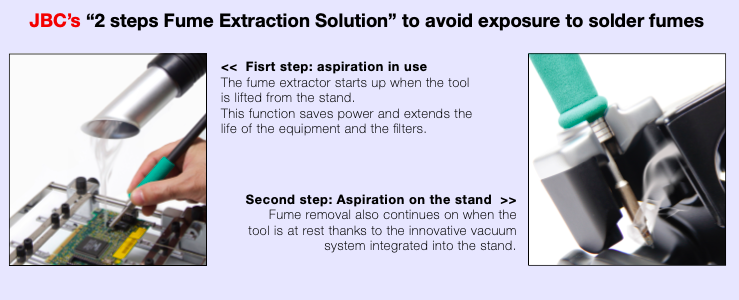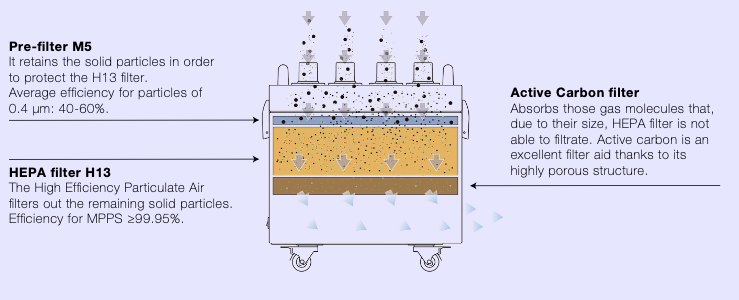 ---