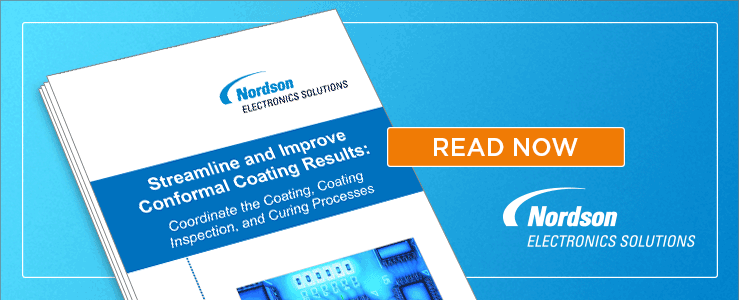 Conformal Coating Results — When You Need Better Than Just "Good Enough"
Conformal coating contributes to product quality and reliability, but it is typically viewed as a process that tolerates sufficient results, or "good enough." That view is changing as more advanced and diverse electronic products enter the consumer marketplace, from the Internet of Things to self-driving vehicles.
Although conformal coating is often an automated, high-speed, in-line process, coating inspection is usually a manual process. Some conformal coatings used by electronics manufacturers contain UV indicators to enable coating inspection. Since coatings are transparent, parts must be viewed under ultraviolet or black light to verify coverage and non-coverage. Automated coating inspection (ACI) systems are a relatively recent addition to the assembly process, although manual inspection is still the most prevalent form of inspection. In a manual process, operators inspect coated boards for adherence to keep-out zones, accurate coating thicknesses, the existence of bubbles, and consistent coverage.
Click here to read
the article and learn more.