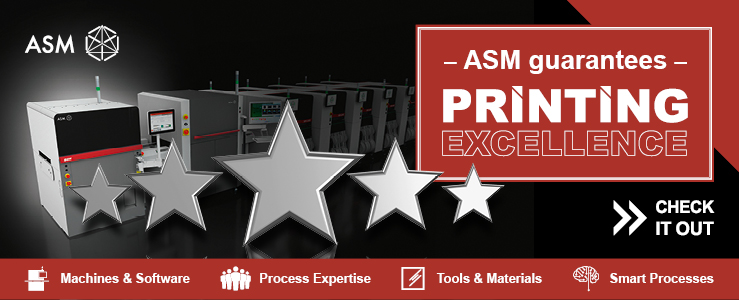 ASM guarantees printing excellence
Technology leader ASM is the world's only equipment manufacturer that can supply everything for the solder paste printing process from a single source: printing platforms, materials, toolings, smart processes, and process experts. ASM underscores this claim with its "AMS Guarantees Printing Excellence" promise.
A special section of ASM's website explains everything you need to know to optimize your printing processes with perfectly coordinated components. ASM even offers audits that score the quality of the existing printing environment and identify potential improvements that can be made by using integrated ASM solutions.

Four factors for optimized printing
ASM guarantees 'printing excellence' via the perfect interaction of four factors that only ASM can offer in this form: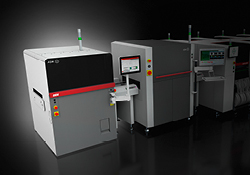 Machines and software
Includes printer platforms like the DEK TQ, DEK NeoHoirizon and E by DEK, as well as a wide range of software solutions for machine operation, printing process control, and the data interchange with SPI systems and the integrated smart factory.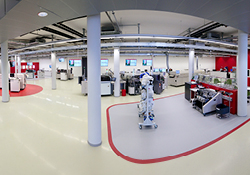 Process expertise
In ASM's Centers of Competence (CoCs), users get direct access to ASM's expertise in SMT production. In webinars and workshops, ASM's specialists convey their vast knowledge of printing process optimization. Users can even run evaluations and tests on fully equipped production lines. Our CoCs put customers in touch with our own process experts as well as with other users all over the world.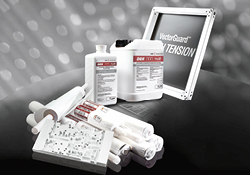 Tools and materials
ASM supplies consumables and tooling in addition to SMT stencils and framing systems. As the world's largest manufacturer of SMT stencils, ASM produces within its network stencils from virtually all available materials, single- or multi-stepped, coated or uncoated, all according to uniform quality standards.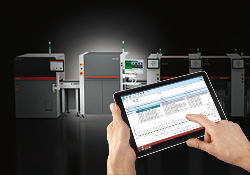 Smart processes
With its ASM ProcessLens, ASM has developed the first digitally controlled SPI system that can be expanded with additional software into the world's first self-learning inline expert system with autonomous printing process optimization. Based on this technology and the stencil's Gerber data, ASM also offers with its DFM Health Check the ability to print virtually and make reliable predictions regarding the printing process stability, the stencil design, and the best possible printer settings.
Printing quality score identifies potential
For electronics manufacturers who want to make the most of their printing process, ASM offers a one-day audit during which ASM specialists analyze the client's processes on-site to determine the achievable printing quality score as well as the ASM printing excellence score. The difference between the two scores identifies the potential that can be realized with ASM's portfolio of printing solutions. The customer is always the winner: if ASM is unable to realize the targeted improvements, all the materials that were used as well as any improvement that could be made are free of charge. For more information, visit
https://www.asm-smt.com/en/printing-excellence/.