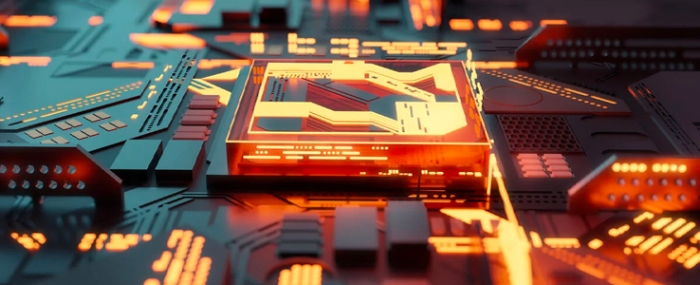 Business |
Finland's looking to boost Europe's competitiveness
While people within the industry know and understand the significant role that semiconductors play in our society, those in power have finally realised its strategic importance and are looking to boost Europe's capacity and capabilities.
Since chips and other semiconductors are essential to the digital and green transformation, demand is increasing continuously. As a result, the semiconductor industry has evolved into a strategic arena.
With the launch of the EU Chips Act, which came as a response to the massive semiconductor shortage that plagued the world during the better part of three years, the EU is mobilising EUR 43 billion to double its global market share for semiconductors to 20% by 2030. And Finland is looking to play its part in this increase.
According to Business Finland – an organisation under the Finnish Ministry of Employment and the Economy –the country, and its existing semiconductor ecosystem, has all the ingredients to become a significant player in the upscaling of the European semiconductor industry.
Finland's domestic business sector of electronics and photonics currently employs around 5,000 people and is worth just under EUR 2 billion. The country is an active player in the EU Chips Act and has been developing its semiconductor industry. The question is though, how can a small country like Finland compete with the big global players?
"There is no digital without chips, and neither are there chips without electronics and photonics. And since the world is mainly analogic, there is also a constantly growing need for chips that join the digital and analogue worlds together: AD/DA converters, sensors, imaging chips, photon sources and detectors, lasers, RF and quantum chips, and thousands of other chips that are not processors or memories. Finland has leading expertise across all these areas," says Kari Leino, Senior Advisor at Business Finland in a press release.
However, Finland's strengths aren't limited to just sensors, MEMS, photonic- and mobile communication components – it also covers the design of such devices and systems.
"These factors, combined with speciality wafer-producing capability and a strong ALD sector, make Finland a country that has the non-digital part of everything digital at its fingertips" Kari Leino continues.
If you were to sum up the Finnish approach when it comes to semiconductors one word is enough; specialisation.
Specialisation has played a significant role in developing the country's standing in the field. Specialised knowledge is needed in the telecommunications sector, ranging from circuit design and SOC (system-on-chip) technology to RF chip and antenna design. As a result, Finland is still one of the EU's most prominent experts in the design of system circuits for mobile phone networks. The design talent has also attracted several global companies to establish design offices in Finland. The country also has a strong footing in the world of MEMS,
Finland also has several universities conducting cutting-edge research in microelectronics and photonics. Aalto University, the University of Oulu, and the University of Tampere, for example, are all big names in application-specific integrated circuit research. And then there's VTT, the Technical Research Centre of Finland, which is a domestic powerhouse in microelectronics research and development with expertise in MEMS, photonics, quantum and other speciality components.
The goal is to capitalise on the expertise and research. The "Chips from Finland" initiative is a nationwide microchip programme being prepared by a number of partners from, research, industry and municipalities, which aims to build a European ecosystem of semiconductor and quantum industry in Finland based on the special expertise of companies and researchers in the field.
More specifically the "Chips from Finland" initiative aims to strengthen chip expertise and co-creation by forming a national networked chip competence centre; and provide growth opportunities for companies in the semiconductor industry by investing in mutually complementary pilot environments; develop an integrated set of national services for developing and using chips.
The Finnish electronics industry has its sights set on growth and further development. On November 29, 2023, Evertiq seeks to gather the Finnish electronics industry during its Evertiq Expo Tampere at the Tampere Hall, take the opportunity and join the industry as it seeks to further develop.