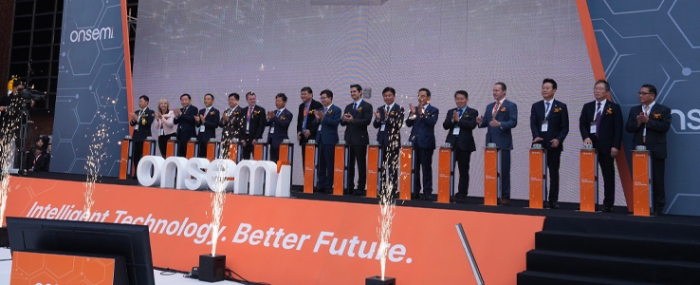 Business |
onsemi completes South Korean expansion
At full capacity, onsemi's expanded SiC fab in Bucheon will be able to manufacture more than one million 200 mm SiC wafers annually.
To support the ramp in SiC manufacturing capacity, onsemi says that it plans to hire up to 1,000 local employees over the next three years to fill the mostly highly technical positions – a more than 40% increase over the present workforce of about 2,300.
Construction of the new 150 mm/200 mm SiC fab line along with the utility building and adjacent parking garage began in the middle of 2022 and was completed in September 2023. The company states in a press release that the Bucheon SiC line is starting with the production of 150 mm wafers and will be converted to 200 mm in 2025 upon qualification of the 200 mm SiC process.
"The 150 mm/200 mm SiC wafer fab in Bucheon is critical to the continued success of our fully integrated SiC supply chain, enabling us to support the acceleration of electrification globally. The last five years have shown what extraordinary performance our Bucheon team is capable of, and what we can achieve when we work together with governmental agencies toward the common goal of a more sustainable future," onsemi CEO Hassane El-Khoury said during the opening event.